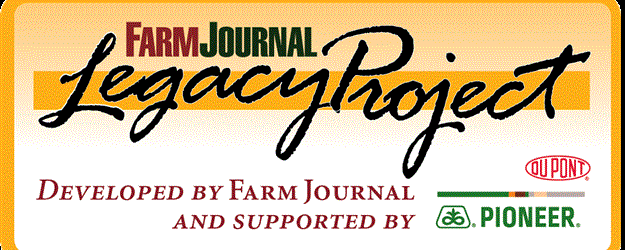 Journaling helps the Dell family refine a legacy plan
Many farmers would rather endure the pain of a daily toothache than write their plans, thoughts and feelings down in a journal. Greg, Gary and Doug Dell are no different than most, but that's exactly what they are doing as part of their work to develop a legacy plan for their Westminster, Md., farming operation.

The physical exercise of committing thoughts to words and recording them on paper helps provide mental clarity about life events, both professional and personal, explains Kevin Spafford, Farm Journal succession planning expert.  He says that over time, the discipline of journaling can help farmers set goals, identify management needs, develop and refine business plans and even address family issues.

"There is something about this exercise that provides formality, that draws lines and helps us better manage and separate family matters from business issues," Spafford says. "Things become more concrete on paper, and it helps to remove a lot of the emotion that often surrounds the decisions you need to make when you're planning your farm's future."

Specifically, Greg, Gary and Doug have agreed to keep individual journals to detail their responsibilities on the Dell Brothers Farm, their 2,000-acre grain operation. By recording this information, Spafford expects the family will then have the nuts-and-bolts material they need to build a detailed job description for each person working in the operation, starting with the three men.

The journaling process doesn't need to be drawn out in lengthy sentences, Spafford adds. Bullet points and nuggets of details are fine, especially starting out. "The important thing is to just do it," he says.

Daily details matter. Doug, 36, is currently in a part-time role on the farm, though he has become much more integral to the operation since his older brother, Tommy, passed away three years ago. This year, Greg turned over the job of determining the farm's fertility plan to Doug. He also spread lime and planted corn.

"I showed him how to take and read soil samples, and he's pretty much taken over managing our fertility needs," Greg reports.  Plus, despite being a full-time fireman, Doug took a month off work this past fall to help with harvest and again this spring to help plant corn.

As Doug has moved from limited involvement into more of a leadership role in the family's farm, Greg says he has realized the need to formalize his son's involvement in the operation with a written plan of his responsibilities, as well as his compensation.

"It's something we need to get done; he's at the farm now more than he's at the fire station," Greg notes.

At the other end of the spectrum, Gary, 43, has been part of the fabric of the Dell Brothers Farm for several years and is responsible for managing the family's grain mill. On any given day, he unloads trucks, dries grain and handles the related book work. In addition, Gary and his wife, Crystal, operate a small dairy, independent of the family farm. The dairy benefits from using the farm buildings, land and equipment, forms of compensation the three men have given little thought to until now. Gary and Greg are working together to determine what those benefits amount to financially. Gary is recording the dollar amounts the two men come up with on a monthly basis so they can track that as compensation over time.

"Writing this stuff down isn't fun, but it's helpful because we're not guessing what the numbers are; we can see them in black and white," Greg says.

Spafford adds that tracking everyone's compensation and benefits now will also help in the future, as they look forward to bringing more family members into the operation.

"Some of the grandkids might eventually want to join the farm, and the guys need to assign responsibilities and know how to compensate for each position and when they can afford to bring them into the operation," Spafford says. "The journaling process is all about the Dells' self-discovering the information they can work with, information that will keep their operation and family moving forward." 

You can e-mail Rhonda Brooks at [email protected].