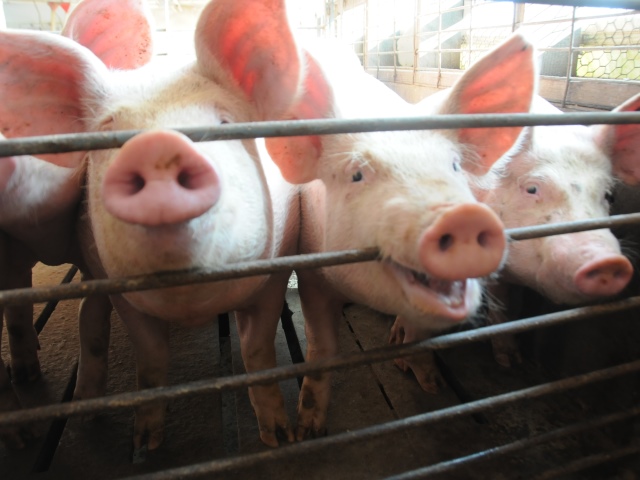 Year-over-year growth in the U.S. hog herd has slowed following large increases earlier this year, given the 2013 outbreak of porcine epidemic diarrhea (PED) that thinned the herd. Following 2014's record-high margins, the U.S. hog and pig inventory is now at record highs, and margins for pork producers are tightening.
USDA released its quarterly Hogs and Pigs report late Friday that showed the U.S. inventory of all hogs and pigs as of September 1, 2015, was at the highest level since 1998, when estimates began. At 68.4 million head, the U.S. inventory of all hogs and pigs was up 4% from the previous year and 2% higher than June 1, 2015.
"By in large, USDA's numbers were pretty close to pre-release trade estimates," says economist Ron Plain at the University of Missouri. "There were no big surprises in the report."
The record-high market hog inventory, at 62.4 million head, was up 4% from last year and 2 percent from last quarter. But the inventory of hogs weighing 180 pounds or more was 9.5% higher than a year ago, and stocks of animals weighing between 120 pounds and 179 pounds were up 8%.
"Prices are going to decline as we move toward the end of the year, but it will be a smaller decline than normal for hog prices at this time of year," says Plain. "Seasonally, prices rise from January 1 through the middle of June, and I see no reason why that won't happen in 2016."
Iowa State University Economist Lee Schulz says that inventories are now returning to trend line growth after herd rebuilding following the PED outbreak. As of September 1, the U.S. breeding inventory, at 5.99 million head, was up 1% from last year and the previous quarter.
"We are realizing much larger supplies, and margins are starting to tighten," says Schulz. "Producers are showing less farrowing intentions going forward."
U.S. hog producers intend to have 2.92 million sows farrow during the September-November quarter. That would be down 2% from actual farrowings during the same period in 2014, but up 5% from 2013. Intended farrowings for December-February 2016, at 2.87 million sows, are down 1% from 2015, but up 4% from 2014.
According to Schulz's calculations, 2015 margins from farrowing to finishing will be $10.51 per head, while 2016 margins are expected to drop to $8.40 per head.
"Margins will be a bit tighter next year but still slightly above break even and getting back into a seasonality pattern," he added.