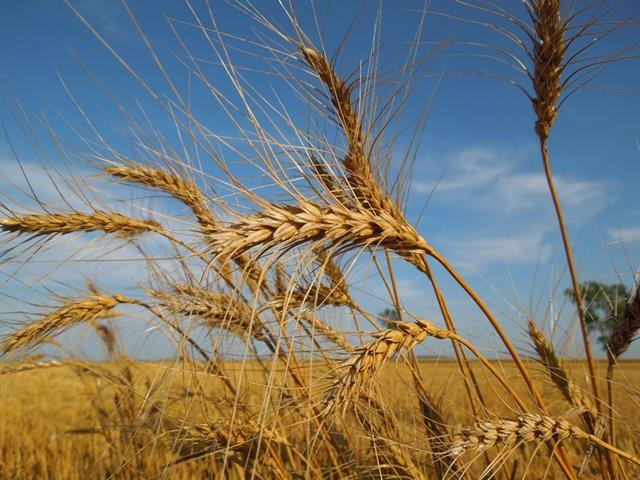 Ample supplies from Europe to the U.S. suggest any further restrictions on Russian wheat this season will probably have little effect on prices.
Record global harvests will offset supply lost from Russia as the nation clamps down on exports, said Benjamin Bodart, founder of market consultant CRM Agri-Commodities. Most Russian wheat destined for overseas this season has already been shipped, he said. Wheat on the Chicago Board of Trade, the global benchmark, is down 19 percent since Dec. 18, paring gains from a rally sparked by concerns over falling Russian supplies.
Russia, the world's fourth-biggest wheat exporter, has curbed shipments to cope with a currency crisis that has raised food prices for consumers. Regulators slowed down grain inspections and rail deliveries and announced a tax on shipments that will go into effect Feb. 1. While proposals for an embargo have been made, introducing a cap wouldn't make sense, Russia's Deputy Prime Minister Arkady Dvorkovich said on Jan. 19.
"We've got still plenty of wheat around from Europe," Bodart said in an interview from Newmarket, England. "The market has already factored in that probably from the end of January until the end of June we're not going to see any sort of exports from Russia."
Wheat slipped 0.4 percent to $5.3175 a bushel as of 9:27 a.m. in London. Prices jumped 23 percent in the fourth quarter, the most since 2010.
Grain Shipments
Expectations for Russian grain shipments have fallen, with the U.S. Department of Agriculture cutting its forecast to 20 million metric tons this season, from an earlier estimate of 22 million tons. About 17 million tons has already been exported, Russia's Agriculture Ministry said on Jan. 19.
Global wheat production will be a record 723.4 million tons, according to a Jan. 12 report from the USDA. The agency raised its outlook for shipments from the European Union, Ukraine and Canada.
Russia banned wheat exports for 10 months starting in 2010 after drought and wildfires slashed the harvest, helping push prices to the highest in more than two years. Speculation restrictions would return in 2012 spurred another rally, with CBOT wheat trading as high as $9.4725 a bushel, 78 percent above the current level.
Now the country is contending with a plunging currency and possible recession after the U.S. and EU added economic sanctions in response to the conflict in Ukraine. Consumer food prices surged by 15 percent in December, compared with a year earlier, according to government reports.
Wheat Tax
Russia's tax on wheat will reduce exports by making it less competitive in international markets, said Stefan Vogel, head of agriculture research at Rabobank International in London. The tax, which ends in June, doesn't apply to grain from the next harvest.
"I don't think the export duty will allow for a large amount of exports," Vogel said. "Most likely they won't put a ban on."
Russia is taking further steps to guard domestic supplies, saying it needs to preserve higher stockpiles in case next season's harvest is a disaster. The country needs inventories of about 10 million tons by July 1, compared with less than 7 million tons the previous two years, the Agriculture Ministry said in an e-mail to Bloomberg News.
Dry weather has swept over Russia in recent months, raising concerns about conditions of crops in winter dormancy. In the worst-case scenario, the 2015 grain harvest may fall to 70 million tons, the government said.
While wheat prices may rise if restrictions are extended past June, the market already accounts for a decline in Russian supplies this season, according to Paris-based farm adviser Agritel.
"The Russian situation doesn't have a lot of impact anymore," said Sebastien Poncelet, a consultant at Agritel. "It's mostly priced in."