In this weekly Pest Watch update, you'll learn the danger of letting black cutworms feed in your fields.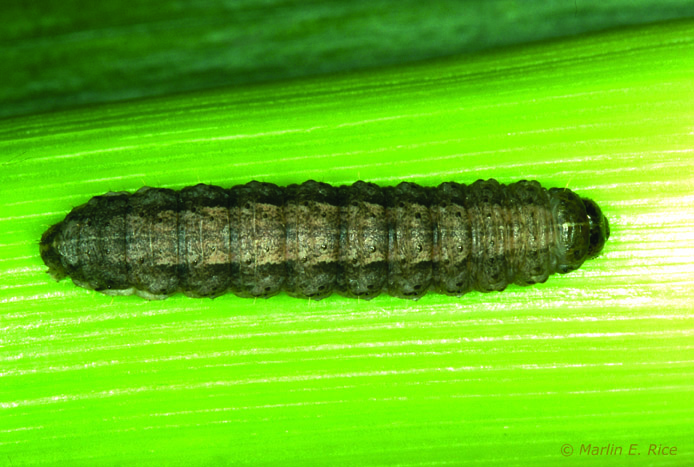 The Black Cutworm larvae are are light gray to black and about 1½" long when mature. Covered in convex skin granules, which gives them a shiny and greasy appearance.
Lush, green fields of winter annual weeds, as well as perfect rows of emerging corn, are the ultimate buffet for black cutworm larvae. Since both types of fields are prominent throughout the Midwest this spring, so are black cutworm moths.
John Obermeyer, Purdue University integrated pest management specialist, says his team has caught record amounts of black cutworm moths this year.
He says the moths are only the egg layers, but they are indicators of bad news. "The eggs hatch into larvae that are looking for something green to feed on."
The larvae chew or "cut" (hence the name) leaves and stalks. If they cut below ground and reach the growing point, your crops are toast.
Listen in as Obermeyer discusses the pest:
Scout Soon for Black Cutworms
Because corn is the most vulnerable during emergence, Obermeyer says you should scout fields early. Also, if you use an herbicide to burn down the weeds, scout again. Once all the weeds are gone, the only green left to feast on will be your corn and soybeans plants.
According to the
AgWeb Online Field Guide
, the economic threshold for black cutworm damage is 3%, or when at least 2 out of every 100 plants are cut.  
For More Information

Read: Cold Weather Not Slowing Black Cutworm Moths


---