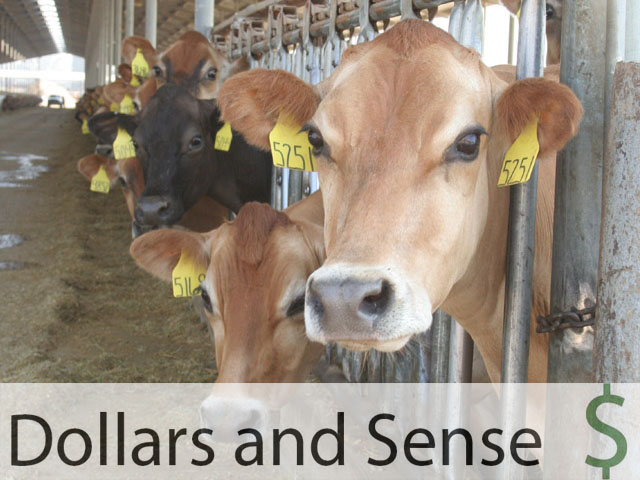 ---
Katrina Curti Rainey
Tulare, Calif.
The Raineys milk 550 Jerseys at Rainimade Dairy in California's Central Valley.
---
We are unique in our operation style since my husband is a full-time nutritionist and I am a full- time mom, in addition to being dairy farmers. We utilize some very basic technologies to keep our schedules manageable and keep a finger on the dairy at all times.
It all starts with good people and as much computer technology as we can get on the farm so that we can access and deliver information remotely. We use a computer feeding program to manage feed inventory, cow rations and cost, feed rates and dry matter intakes.
Sampling dry matter of silages weekly is a must, and software, such as Team Viewer, along with smart phones and tablets, let us communicate changes to management on the dairy and then implement remotely when needed.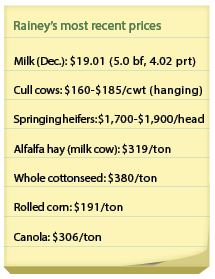 On the farm we stick to the simple technologies. We utilize RFID to consolidate herd checks, BST administration, cull cows, etc., all into a short two-hour window.
We are currently breeding our first three services on cows and heifers to sexed semen. This is due to the nice weather and improved conception rates for sexed semen overall. Fourth service and up, along with any abortions in pregnant cows, are bred back to beef semen.
We are probably considered early adopters of this strategy because we invested in our own bulls for collection when the most desired types of beef bulls to be bred to Jersey were only being offered by one semen company.
Historically, we have continued to breed some conventional semen to ensure our replacement program remained at least 2X our cull rate up to a 1:1 ratio with our cow herd numbers. We bleed for pregnancy as early as 27 days since last heat, and this keeps us on schedule with a normal 35-day pregnancy diagnosis and re-synchronization program. Blood results are delivered via email from the lab the same day they are pulled, and an electronic file is uploaded to Dairy Comp for ease and speed of data entry.
Feed technologies remain very simple as well. We have limited concrete space for silage so we utilize a combination of drive-over piles and bags for silage storage. Bags go on the dirt and are only fed during dry months. As far as the ration itself, we are probably considered very low tech because we only feed the essentials: macro and trace minerals, vitamins, an ionophore and a small amount of bypass fat.