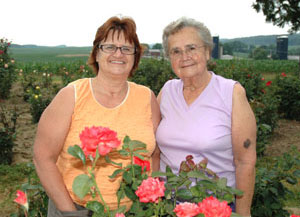 What's fair for off-farm heirs in the succession picture?
When Donna Dell Armacost saw the Dell family tree in Farm Journal, she thought she'd been pruned away: Her branch on the tree was missing.
Fact is, only active partners and their families were included. Officially, Armacost is not part of the Dell farm partnership. However, her situation raises an important question: Where do nonactive siblings fit in the succession picture?
Armacost willingly signed over her shares of Cranberry Meadow Farm some 30 years ago. Although the real monetary value of farm shares is often a moving target, she did so to release the farm and active partners from obligation.

Involving Inactive Family
---
Use these five suggestions to work with inactive children and siblings:
Schedule a family meeting to explain the succession planning process.

Have everyone complete the

Conversation Starters tool

.

Solicit participation from the entire family.

Don't be judgmental about family members who chose a different profession.

Be careful about giving decision-making control over daily operations to off-farm heirs.
"I want the farm to endure and my brothers to be successful," she says. "I've never felt the farm owed me something because I once lived there."
Armacost, a school nurse, and her husband, Douglas, farm a county away from the Westminster, Md., homestead. "We have our own succession story," she notes. The youngest of their five children survived a drowning accident as a toddler but remains severely disabled. "My life changed 14 years ago," Armacost says. "Everything else seems small by comparison."
Still, her parents, Donald and Leona Dell, think it is important that Greg and Roger be mindful of their sister's contribution. "This fair versus equal issue is not easy," Leona says. "Traditionally, women have been asked to make room for the men of the family."
Times have changed when it comes to women's role on the farm, says Danny Klinefelter of Texas AgriLife Extension Service. "We've evolved to understand that talent and skill matter more than physical strength. That's good, but it also means there are more potential business partners to sort through."
Plan now. Armacost seems surprised at any sugges-tion that she has taken one for the team. The family talked through her involvement early in the process. Her parents have been up-front with the entire family about how she is to be provided for upon their death. Beyond cash from life insurance distributions, she will receive their current home and a vacation home.
Kevin Spafford, Farm Journal succession planning expert, says Donald and Leona Dell "are being clear about their wishes and that is a gift to their children. Too many parents leave these decisions to their death because they do not want to be unfair," he says.