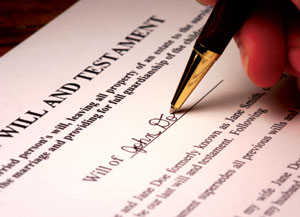 By Steve Hamilton
These documents are critical to successful succession plans.
Raising a crop requires planning—and then execution during the planting, growing and harvest seasons. The same is true for estate and business succession plans. Many farmers take the initiative to have family discussions and hire an adviser to help. They might even have a detailed, printed plan. Without execution and proper funding, though, the planning is only half done—and half done is undone.
It is important to make the hard decisions and to work with others to put a plan in action. But if that is where it stops, you may have nothing more than a stack of expensive paper. Or worse, you may have a false sense of security.
The basics. Assistance from a qualified attorney is necessary to draft and properly execute the legal documents. To implement an estate or business succession plan, you'll need an up-to-date will, trust, power of attorney, health care directive (name may differ by state), buy-sell agreement and corporate resolution/partnership agreement.
These legal documents are meant to provide instructions and a legal means to manage you, your property and your business if you become incompetent or die. They need to be updated every three years, or more often if your circumstances dictate.
Another key to having a properly implemented plan is involving the right individuals. They have to be willing and capable. That often means a transfer of knowledge and expertise to the person who will be the trustee, executor, power of attorney or manager of the business.
Insure for the future. Probably the most critical piece in successfully implementing a plan involves finances. Even if you have the legal authority to execute your plan, a well devised family plan for takeover and all the legal documents, the plan can still fail or be compromised due to lack of money.
Every estate or business succession plan needs to purchase life insurance to:
replace the financial loss caused by the death of the owner;
pay the costs associated with settling the estate;
pay taxes, which may include federal estate, state inheritance and income taxes;
continue the farming operation; and
provide an equitable offset to nonworking heirs.
 
These costs can be significant. Having an income and capital gains tax–free source of cash from a properly arranged life insurance program at this critical time is often the difference between the success or failure of a farm succession plan.
See it through. If you have done the hard work of putting together your estate or business succession plan, congratulations! But don't stop there, make sure you finish the job: execute the legal documents and keep them up-to-date; select willing and capable individuals to execute the succession plan; and provide the money necessary, preferably in a tax and financially efficient manner.

By going beyond your good intentions, by not stopping halfway and finishing the job, you and your family can enjoy the certainty that your goals will be achieved.
Steve Hamilton, JD, CLU, ChFC, serves as director of advanced sales for Nationwide Financial Services. He has more than 20 years of experience in the financial services industry. Contact him at hamils25@nationwide.com.