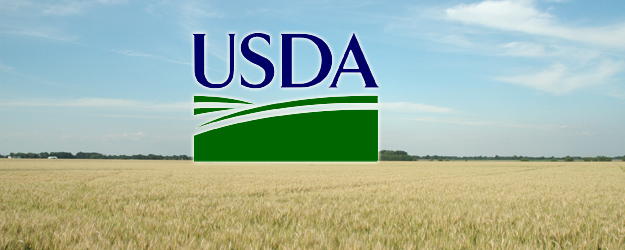 Futures traded lower through the morning even though analysts saw signs of support in new wheat data.
"USDA did lower winter wheat by 10 million bushels, and it was initially considered bearish," noted Brian Hoops, president of Midwest Market Solutions, Inc., on an MGEX conference call after USDA issued Crop Production and supply-demand reports.
Compared with its May estimate, USDA trimmed its forecast of U.S. winter wheat production 1% to 1.68 billion bushels, which is still up 13 percent from the 2011 crop. Based on June 1 conditions, USDA estimated the U.S. average winter wheat yield at 47.3 bu./acre, down 0.3 bu. from last month but up 1.1 bu. from last year.
USDA increased estimated old-crop exports from 1.025 billion to 1.055 billion bushels. That led to a lower projection for 2012-13 ending stocks.
Lower EU, Russian Prospects
"I think a lot of the trade will look at world supplies, which were down and could fall even further in subsequent reports," said Hoops. Without favorable weather in the EU or the Black Sea region, U.S. export opportunities likely will increase.
"Russia production is reduced 3 million tons due to a continuation of spring dryness in key winter wheat production areas and indications of crop development problems resulting from winter freeze damage," said USDA in its supply-demand estimates. USDA cut the projected Russian wheat harvest to 53 million metric tons and dropped projected Russian exports from 18 million tons last month to 16 million this month. Last year, Russian wheat exports hit 21 million metric tons.
"Out of corn, beans and wheat, wheat was the only one that saw a reduction in world stocks, as corn and soybeans actually increased," noted Hoops.
U.S. Crop Conditions Slipping
However, U.S. wheat conditions have been declining in recent weeks.
For winter wheat, the Kansas Crop fell from 52% rated good to excellent May 13 to 40% at the beginning of this week. In the same time, ratings in the 18 major winter wheat states fell from 60% good to excellent to 53%. The portion rated very poor to poor rose from 14% to 17%.
USDA noted in its supply-demand report that hard red winter and soft white winter wheat crop prospects declined from a month ago, but said gains in Oklahoma partly offset declines in Nebraska and Colorado.
Spring wheat will get more focus next month, said Hoops. He noted that the Minneapolis wheat contract appeared to make a double bottom on charts and rallied. He expect crop conditions to put more strength into spring wheat futures.
For More Information
See farmer-reported winter wheat yields with AgWeb's Winter Wheat Harvest Map.
..................................
See all of the data, coverage and analysis of today's World Agricultural Supply and Demand Estimates and Crop Production reports.
---