The Agricultural Retailers Association (ARA) and The Fertilizer Institute (TFI) announce their plans to create ResponsibleAg, an independent, not-for-profit organization designed to support fertilizer retailers' compliance with federal safety and security regulations. The announcement was made on March 6 at a Senate Environment and Public Works Committee hearing.
ResponsibleAg will lend access to retail fertilizer dealerships to comprehensive inspections based on federal regulatory requirements. Inspections will be carried out by auditors who have completed an intensive training course based on the objectives of ResposibleAg.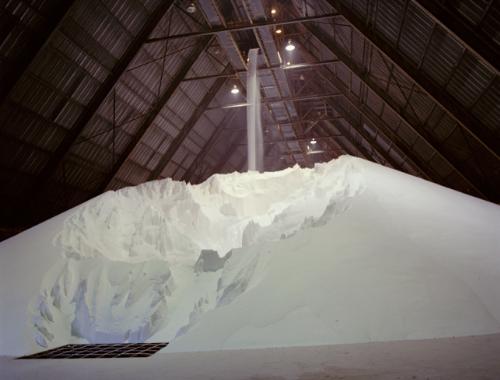 "While the vast majority of fertilizer retail businesses operate safely, securely and in compliance with federal regulations, we are acting out of an abundance of caution and concern for the wellbeing of workers and communities," said TFI President Chris Jahn. "ResponsibleAg will verify compliance at more facilities and with greater speed than is currently being done by the multitude of federal agencies that regulate the nation's fertilizer retailers, so we are choosing to act now rather than waiting for the next government inspection."
TFI and ARA are each contributing $100,000 in startup capital for the organization, and the Asmark Institute is providing an ongoing contribution that provides for training programs, training facilities and administration of the ResponsibleAg website and database. Once established, ResponsibleAg will be funded by registration fees paid by participating fertilizer storage and handling inventory points and their suppliers. Auditor training costs will be funded by tuition paid by those seeking the ResponsibleAg auditor credential. Membership in TFI, ARA or any other organization is not a requirement for participation.
Senator Barbara Boxer led the charge early on when President Obama mandated a closer look at fertilizer safety and regulations and has voiced strong support for the action.
"ResponsibleAg will help ensure existing regulations are conveyed and easily understood by fertilizer retailers," said ARA President & CEO Daren Coppock. "Retailers want to do the right thing, but overlapping, duplicative or potentially conflicting requirements make compliance a challenge. This program will help retailers by collecting the regulatory requirements into one checklist, and offering them tools and information to ensure their facilities conform to all current federal regulations."
---
Photo credit: TFI,PRNews