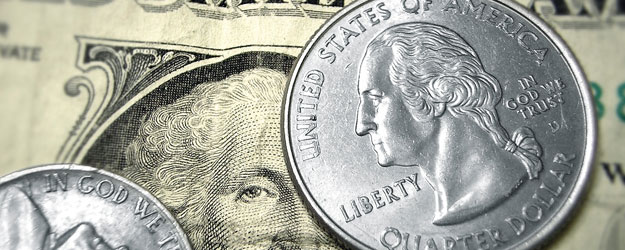 Need to shave 50 cents to $1/bu. off your crop breakeven for 2015? Depending on your debt level and how it's structured, there just might be a way. It's less painful than you might think, too. Being proactive with your lender today could give you an edge up in adjusting to the brave new world of crop prices, experts say.

The strategy some lenders suggest that farmers consider involves restructuring current debt instruments with new ones and lengthening the terms. Doing so can free up six figures worth in working capital and ease the financial squeeze.

"Farmers have been trying to pay off debt within three to five years, but spreading it out can greatly reduce principal and interest payments," says Mark Greenwood, senior vice president, AgStar Financial Services, part of the Farm Credit System. With the present outlook for crop prices through 2016, "for some it's about survival," he says.

Greenwood believes it's about rebalancing the debt on your balance sheet. By rolling land debt and the machinery debt together in a new 20-year loan at around 5.5%, the pinch on cash flow eases for some producers, he notes. The annual machinery payment might be significantly lower, improving working capital. Greenwood stresses that when considering a strategy like this, producers need to watch capital expenditures.

The strategy is not a free lunch. Producers will pay more over the full term of the loan through higher interest costs, both from higher rates and paying the notes off more slowly. What it provides in return is far greater financial flexibility.

Not all lenders agree that producers need to be pursuing such strategies just yet. Joe Kessie, senior vice president, Lake City Bank, Warsaw, Ind., thinks restructuring is premature for most. "Overall, farm balance sheets have never been stronger with adequate equity and working capital," he says. In addition, Kessie notes that for 2014, some crop insurance payments may be close to $200 acre on corn, depending on the type of insurance products purchased. He adds producers in 2009 had a similar outlook to this year with sub-$4 bu. corn, but prices roared back.

Window for Financing Deals
Others have a different view. In Iowa and Nebraska, typical real estate debt is $4,000/acre, notes Bob Campbell, senior vice president, Farm Credit Services of America. A 10-year real estate loan at 4.3% means principal and interest payments of $502/acre. That makes it virtually impossible to break even at $3.50 corn. Restructuring that to 20 years at a 5.3% interest rate cuts the land cost to $331/acre, closer to what producers need to break even in 2015/16. "Producers have a window of time to consider these kinds of options as interest rates remain favorable," Campbell says.

"Twelve to 18 months from now it could be a different story," he adds.

Rod Mauszycki, agribusiness and cooperative principal with Clifton Allen Larson, sees the potential for "considerable losses" for 2015, but there is wide disparity among different segments of producers. One group, while making farm investments, has placed a high priority on building up working capital levels and liquidity that will allow them to weather at least a couple years of low prices without much financial pain.

However, another group of producers has attempted to reduce taxes by making significant purchases at the expense of working capital. Farmers in this group should take a hard look at restructuring debt, Mauszycki believes.

"Some farmers are using their operating loans instead of acquiring immediate and long-term debt," he adds. "That pressures working capital." If a producer buys a $250,000 piece of equipment with an operating line and switches that to a seven-year intermediate term loan, the annual payment drops to around $35,000. That frees up an extra $214,000 for 2015, Mauszycki says.

In some cases, restructuring can reduce corn's costs by as much as $1/bu., says Nate Franzen, president, agri-business division, First Dakota National Bank. "Extending loans, reducing payments and locking in interest rates lowers breakeven."