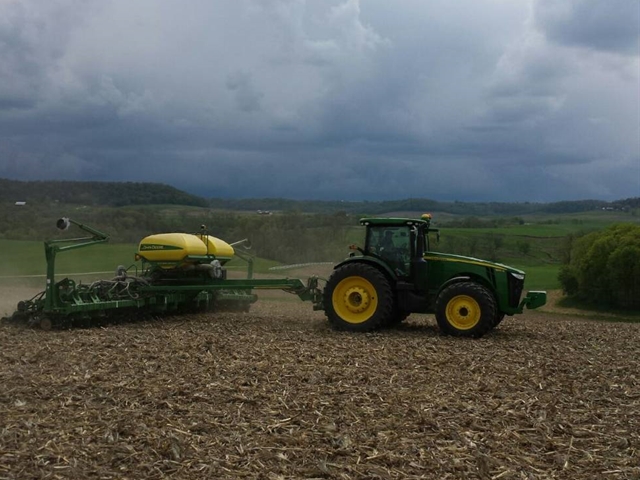 Corn and soybean prices have climbed higher in recent weeks on the position of the U.S. dollar and resulting exports, as well as unexpected protein demand from China, argues Bob Utterback, Utterback Marketing Services. Now, the market is finally going to turn its attention to the weather and planting activity.

"I think the demand has done its thing," Utterback tells "AgDay" host Clinton Griffiths on the Agribusiness Update segment for Tuesday, May 17, 2016. "It's pretty much now a factor. Now, in the next several weeks, we're going to turn onto crops. Are we going to get the crop planted? Is it going to get planted? How much? And I think we're early enough, in my 30-plus years of experience, this is the first time I've really seen this much bullishness prior to when the seed is still in the bag."
Farmers typically don't like to change their crop mix from year to year, Utterback says, but this year could be different.
"Last year, we had 6.7 million acres of abandonment [for prevent plant]. Even if we got 1 million there and a few cotton acres, you could get 2 million acres of soybeans, I think, pretty easy. Three million is tough, four I think is not really realistic, but then it makes the supply-demand long-term relationship not as bullish as you look at it today." 
Going forward, Utterback advises producers to hang on for wildly swinging prices.
"I think we've got to be prepared for that weather event, and as sellers, we've got to take advantage of that opportunity if it comes this summer," he says. "Volatility is going to be your friend as long as you can manage it."
Click the play button below to watch the complete "AgDay" interview with Utterback.