There is a revolution of African farmers responding to improved opportunities resulting from higher global food prices and increased local demand from growing African cities. Agricultural growth rates in Africa are exceeding the rest of the world, according to the Regional Economist in the Western & Central Africa division at the UN's Independent Fund for Agricultural Development (IFAD).
Following successful implementation of Green Revolutions in Latin America and Asia, there was a dramatic jump in productivity levels. As a result, the number of undernourished people in Asia tumbled from 41% in 1960 to 16% in 2000. And, due to the consequent drastic improvements in productivity and crop yields, disastrous famines predicted in India and China never took place.
Now, all eyes are on Africa. At a governmental level, there has been a remarkable shift in terms of prioritization of agricultural development. In 2003, Africa reached a turning point in the form of the Maputo Declaration on Agriculture and Food Security. In the Maputo Declaration, signed by heads of states and government in Africa, countries committed to allocating at least 10% of their national budgets to agriculture within a five-year time frame.
Africa has huge potential to feed itself. Lots of land. Lots of labor. Temperate weather in specific regions.
Yet it still lags behind all other continents in food security. An estimated one third of the continent's population is malnourished and famines are a recurring nightmare in several countries.
African governments are being urged to invest in the ag sector not only for food security, but also because it has a huge potential to reduce the unemployment rate.
The Bill & Melinda Gates Foundation publicly challenged African governments to allocate at least 10% of their national budget towards agriculture to support small farmers.
"Everything we are talking about today is to put farmers at the center," Melinda Gates said, adding that they need to be connected to a larger market and not put their produce on market when price is low, so that they can get more revenue. She spoke this spring at the 3-day African Green Revolution Forum 2012.
Agriculture offers a real opportunity not only to feed ourselves, but also to create employment opportunities for young people and generate revenue in rural areas, notes Kofi Annan, former head of the UN and now chairman of The Alliance for a Green Revolution in Africa (AGRA).
"If we can do that, people are not going to continue rushing to cities to live in slums the way they are doing," Annan said at the African Green Revolution Forum.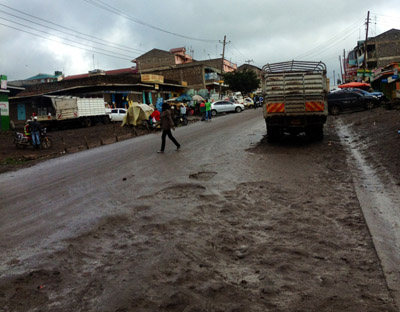 ---