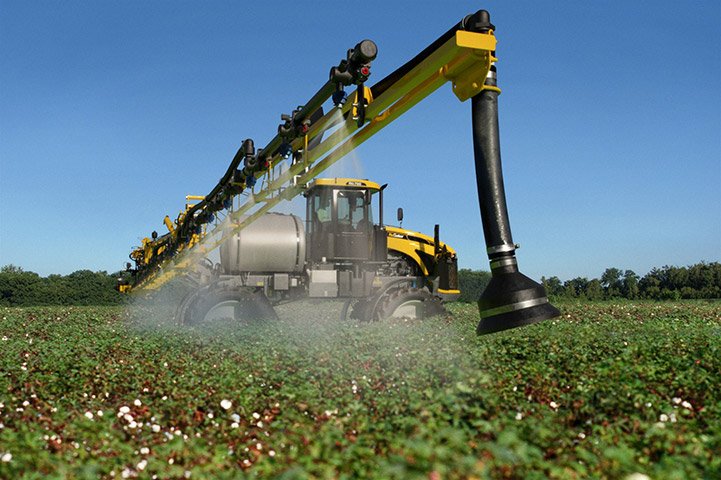 AGCO's RG700 self-propelled sprayer is getting a boost for 2015 with a simplified drive system to improve performance and operation (RG700B).
The upgraded model's AWD Smart Drive System will enable some components to operate without operator input, says Craig Miller, sales and marketing specialist, AGCO Application Equipment. 
"The drive system will offer presets for both transport and field conditions," he said. "Within the field range, the RPM floor setting remains adjustable, although with a higher limit to ensure peak performance." 
The AWD Smart Drive System provides consistent field speed, without shifting, and traction with all four wheels remaining on the ground. The result is conducive to a smoother ride, reduced wear on the booms and more precise application.
Designed for smaller fields, the 700-gallon-tank machine debuted in 2014 as the newest member of the RoGator family. Its other features will carry over to the 2015 RG700B, including a 165-hp, high-torque engine, adjustable track widths to operate through a variety of crops, crop heights and field conditions, advanced boom control and steering systems, and an application-designed cab.
All 2015 RoGator models, as an optional feature, will continue to be offered as Slingshot-ready, for easy installation of Raven's Slingshot precision ag technology by AGCO dealers. The Slingshot system offers more precise application accuracy, wireless Internet access and remote transfer of field data to and from the Raven field computer.