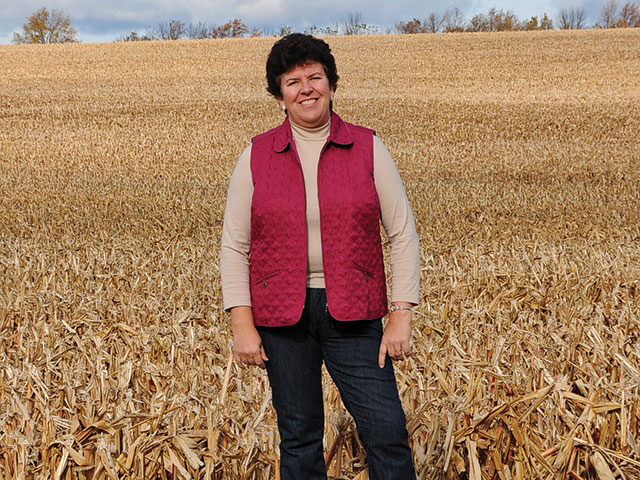 About 40 years ago my grandmother left the family farm and moved to town. It was an easy, happy transition. She bought a comfortable home across the street from her church, and she loved being able to walk back and forth between the two, visiting friends, singing in the choir and attending all the church doings.
What wasn't easy, years later when she passed, was determining how her assets would be divided between her son and daughter, my mother.
Like nearly every farmer in those days, my grandparents had been extremely thrifty. They had saved every dime they could during their 50-plus years of marriage, and the few investments they had made were in land. By living frugally, they gave their children a generous, though modest, inheritance.
There was a lot of tension between my mother and uncle as they struggled through the difficult and sometimes emotional process of sorting out who got what between them. Unfortunately, some harsh words were said along the way (probably on both sides), and it took a number of years for the two of them to mend their hurt feelings. Eventually they did, and their relationship was good in their later years.
As I've reflected on this bit of family history, one of the interesting aspects is the two of them were in their late 50s when the rift between them occurred. I have often wondered if they ever met with my grandparents to discuss the future or whether they sought any counsel together in the process. My guess is probably not.
What I do know is the process of passing on the family farm today is just as vulnerable as it was years ago. In a Farm Journal Legacy Project survey, 80% of farmers told us they plan to transfer control of their operation to the next generation, yet fewer than 20% said they are confident they have a good plan in place.
My heartfelt desire is to see farm families struggle less than they have in the past with succession planning. There are excellent resources available to help you through this process. Some are available from Farm Journal at www.FarmJournal LegacyProject.com. University Extension is another good resource. As I write this, Purdue University is offering a series of succession planning workshops that continue through early March. Learn more at https://bit.ly/2kdqeAc or by calling (765) 653-8411.
It's important to keep in mind what it is you really want to achieve with a succession plan. To me, it's so much more than a business document. It's a road map for helping ensure continued support, security and growth for you, your operation and your family.
This year, please make succession planning a top priority. Regardless of whether your children are young or older, now is the perfect time to start.