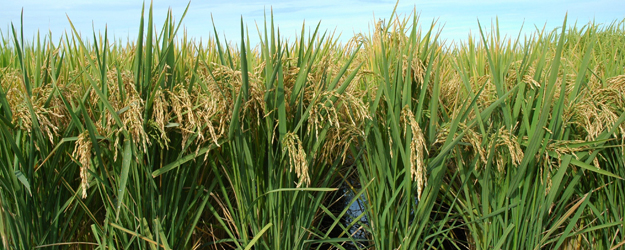 Prices for rice, a staple food for half the world, capped the longest run of weekly declines since 2008 as U.S. crop conditions improve at a time when Thailand is vying to become the world's largest exporter.
In the U.S., 69 percent of the rice crop was rated in good or excellent condition on June 1, up for a second straight week and the highest for the date since 2010, Department of Agriculture data show. Thailand may export 9 million metric tons in 2014, up from 7.5 million forecast in February, replacing India as the top shipper, the Thai Rice Exporters Association said this week.
Rising grain inventories are helping to keep global food costs in check, with the United Nations saying that world prices fell for a second month in May. The Standard & Poor's GSCI Agricultural Index of eight crops fell for a sixth straight week, the longest slump since October 2011. U.S. farmers are poised to collect record corn and soybean crops, a Bloomberg survey showed.
"U.S. crop conditions have been reported very good, and that has contributed to the speculative selling this week," said Neauman Coleman, president of Neauman Coleman & Co in Brinkley, Arkansas. "Uncertainty about Thailand's rice policies also helped to depress market sentiment."
Rough-rice futures for July delivery rose 0.7 percent to close at $14.175 per 100 pounds at 1:15 p.m. on the Chicago Board of Trade. The price fell 5.4 percent this week, capping five straight declines that was the longest since August 2008.
Inventories Rise
On Thursday, the grain touched $14.07, the lowest since June 18, 2012.
Global inventories before this year's harvest will climb to 111.25 million tons, the highest in 12 years, the USDA said last month. Prices for 5-percent broken Thai white rice, an Asian benchmark, slumped 28 percent in the past year and have tumbled 62 percent from a record reached in 2008.
An index of 55 food items dropped 1.2 percent to 207.8 points from a restated 210.3 points in April, UN data showed yesterday. World food prices are down 3.2 percent from a year earlier.