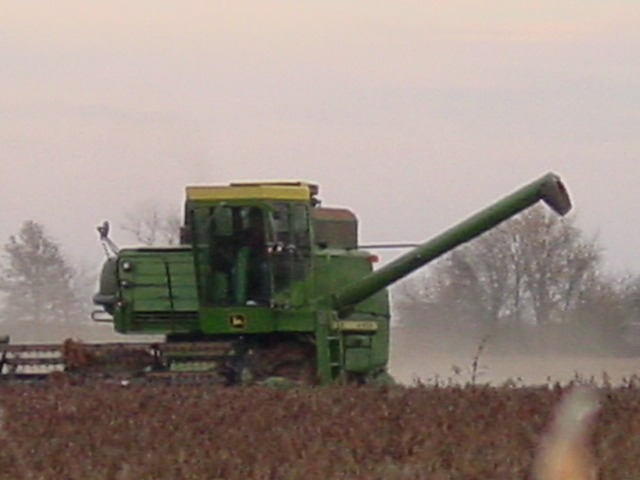 Producer should consider taking advantage of the recent soybean rally while keeping in mind these high prices aren't likely to last forever.
"It's like a gift," explains Chris Barron, Ag View Solutions, on the "U.S. Farm Report" Marketing Roundtable. "Nobody really saw this coming, and on the soybean side of things there's obviously more corn in a lot of areas, I think, and we're going to need some of that storage. If there's an opportunity to free up some storage and move some of these things when there's a price opportunity there, I think producers need to take it."
Yet the rally isn't here to stay, cautions Bob Utterback, Utterback Marketing Services. Transportation issues are largely responsible for the price bump, which should be resolved by early December.
"The meal market has been a market of transportation bottlenecks, boxcars, rails, production in the wrong place," Utterback says. "It's been a short-term dislocation."

As far as marketing is concerned, producers nervous about losing money on 2015 corn should continue to keep lines of communication open with landlords about cash rents.
"Once we get to where our cost of production is at and we're confident in that, we can be much more disciplined when those opportunities are there and take advantage," Barron explains. "Maqybe instead of making a 3% or 4% sale, we could make a 10% or 20% move on a price action or an opportunity and make a lot of better decisions that way."
Click the play button below to watch the complete "U.S. Farm Report" Marketing Roundtable:
---
Want more? AgWeb readers are sharing fresh marketing insights every day. Click here to join the conversation or to start your own.