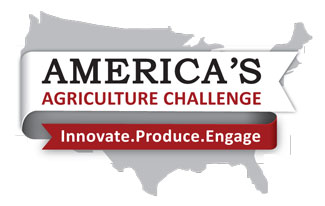 Amendment 1 passes in Missouri but the practical debate continues
Right or wrong—the merits of the right to farm legal battle will be judged in time. In Missouri, the votes are now final.

The legal dust has settled after the September recount and passage of Missouri's Amendment 1 by a split electorate separated by 2,375 votes. Unintended consequences are part and parcel of any law, but the ramifications of right to farm legislation are challenging to forecast.

"It's hard to determine what will happen across the country following Missouri's right to farm law," says Rusty Rumley, senior staff attorney, National Agricultural Law Center. "Will other states be quick to follow? The original right to farm statutes concerning nuisance lawsuits swept the country starting in the 1970s, blanketing the U.S. by the 1980s."

Farmers will look back at Amendment 1 as benchmark legislation, says Mike Deering, executive vice president, Missouri Cattlemen's Association.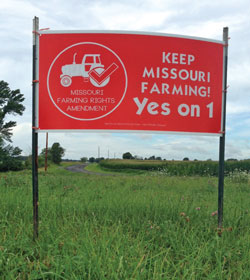 The original state right-to-farm statues started in the 1970s, but Missouri takes it to a whole new level.
"Right to farm is a green light for young farmers who will never have the resources to fight regulation in court," Deering adds. 

John Ikerd, professor emeritus of agriculture, University of Missouri, believes the legislation will haunt independent farmers and agriculture. "When legitimate hazards and environmental concerns related to livestock and crops come up down the road, this amendment blocks action. Farming is vital, but so are the mining, petroleum and automobile industries and they shouldn't have constitutional protection."

Proponents argue special treatment is crucial to protect the U.S. food supply.

"I would challenge anyone to name another industry that comes close to sustaining life in the same manner as agriculture: Food, fiber, fuel and pharmaceuticals all need to be protected," Deering says.

Brent Haden, Haden & Byrne, refers to agriculture as a distinctive human activity that directly impacts a human need—at a level incomparable with other occupations. 

"Amendment 1 is vital for tomorrow's agriculture because well-funded national anti-farm groups are irrationally advocating for new and intrusive regulations with a public that has become largely disconnected from involvement in agriculture," Haden explains. "That's a recipe for crippling government interference for farmers and ranchers. It was time to get constitutional protection for farming to protect producers from the big money and emotional rhetoric of groups like the Humane Society of the United States."

In a media age where perception and image are trump cards, Richard Oswald, president, Missouri Farmers Union, contends the Missouri electorate will end up with buyer's remorse because of damage to consumer confidence and public trust. 
"Right to farm is going to bolster the continued takeover of U.S. agriculture by corporations, even foreign-owned corporations." That's the trend the public doesn't realize yet," Oswald says.

What happens next? Probably a court case, he says. 

"I don't think it will be long until a large corporation tries to grow their footprint in Missouri," Oswald notes. "The 14th Amendment to the U.S. Constitution guarantees their rights as corporate citizens. They'll be hiding directly behind right to farm."

Deering remains confident regarding Amendment 1 repercussions. "Whatever happens, farmers are going to look back and recognize that right to farm covers their back," he adds.