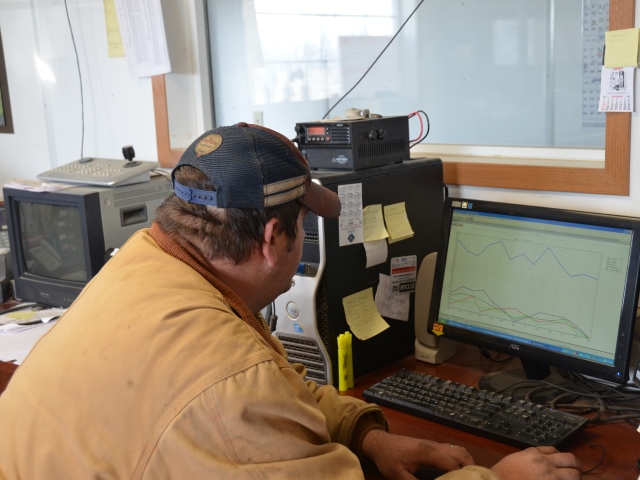 For the next four years, U.S. producers can expect corn prices between $3 and $4.50, and soybean prices between $9 and $9.50, says Mark Jensen, senior vice president and chief risk officer with Farm Credit Services of America. That means it remains critical for farmers to focus on their balance sheets.
Three areas should be of specific concern, including marketing and risk management. Farmers who are in the best position entering 2017 are thinking about several marketing factors.

"One, how do I manage my physical inventory? Two, what's my overall marketing plan? And thirdly, how do I manage basis?" says Jensen, who kicked off the 2017 Top Producer Seminar in Chicago on Wednesday, Jan. 25.
The second area farmers need to emphasize is working capital, Jensen says, and the third is efficiency.
Understand whether your operation is making money on an accrual basis. If you find yourself 30¢ per bushel short on cash-flowing your business, and you have production costs that are too high, you must either have the working capital to buffer it or a strong balance sheet to leverage equity, he says.
Solutions for farmers looking to build their financial muscles include:
Restructure real estate loans
Sell grain inventory
Fix interest rates where needed
Monitor and reduce family living costs
Beyond the farmgate, producers should consider how the new presidential administration and other global economic factors could shape their operations. Jensen says he loses the most sleep over the prospect for changes in trade. "A trade war with China scares me," he says.
More bullish factors include projected U.S. growth of between 3% and 5% in the near term; a growing global population; and 400 million more people entering the middle class worldwide between now and 2050, Jensen says. The U.S. continues to enjoy advantages including an educated workforce and 40% of global military spending, which is primarily focused on protecting the flow of goods and services around the world. 
---
Thank you to the sponsors of the 2017 Top Producer Seminar!
Premier Sponsors: Advance Trading; BASF; Bayer; Beck's; Cargill; Case IH; Channel; CropZilla; Dow AgroSciences; DuPont Pioneer; ESN; FarmersEdge; Farmers Business Network; John Deere; K-Coe ISOM; Soybean Premiums; Top Third Ag Marketing; Verdesian.
Co-Sponsors: AgYield; CliftonLarsonAllen; Gulke Group; Rabo AgriFinance; Zaner Ag Hedge. 
Supporting Sponsors: Alltech; BMO Harris Bank; Transition Point Business Advisors