The mighty Mississippi carves its way jaggedly through the heartland. Its lifeblood spilling against bluff and bank, etching a path of both prosperity and penance through America's best soil before dumping relentlessly into the ocean. There, settled in its crook, north of St. Louis, is the small river city of Alton, Ill. A town full of history, Alton is the birthplace of the modern Midwestern soybean.
Greg Cash and Liz Burns, researchers and library science experts from Lewis and Clark Community College, helped get the historical marker approved and set.
"Greg and I received a phone call from our college president, Dale Chapman, who is always tossing us interesting projects and opportunities to investigate," says Burns, explaining the impetus behind the marker's pursuit.
He asked the pair to follow up on research done in the 1980s, pinpointing Alton as the first place soybeans were planted in Illinois. "He said, we would like you to find out where the location was of that first planting," Cash says.
Agronomic History Lesson
To find that spot on today's map meant traveling back to the mid-1800's and the time of Doctor Benjamin Franklin Edwards who was the brother of Ninian Edwards, the first territorial Governor of Illinois, and a familial predecessor to the AG Edwards financial empire.  
"He was a physician in the area," Burns explains.
Edwards heard the tales of fortune and opportunity during the gold rush of 1849, and that year he left for San Francisco. He sold prospectors' houses and started a church and a school for doctors.
By March 1851, Edwards was ready to come home. Cash and Burns believe he was at the port as sailors from a Japanese shipwreck arrived in the San Francisco harbor.
"Somehow, while they were waiting in the port, Dr. Edwards was able to acquire some of the stores of the seeds they had on their ship," Cash explains.
When he came back, he gave six of those seeds to his good friend James Henry Lea. Lea took those soybeans and planted them in his home garden, in spring 1851.
"In November, there's documentation he sent the seeds to his father, John Lea in Cincinnati," Burns says.
From Cincinnati the seeds would be divided and shared, eventually making their way east to New York and west to Iowa.  
While the story sounds simple, connecting these dots to a specific location, 170 years later, was a challenge.
"We were trying to identify the place and so we had to be really secure in the knowledge of who the planter was," says Greg.
"So as Greg and I were digging into the research, one of the things that we were looking at was the 1850 census," explains Liz. "Sure enough, it indicated there was a John Lea living in Alton right about that time."
Previous researchers had referenced the same John Lea. The problem was this John Lea had just arrived from England.
"So that sparked in our minds the question, how could this John Lea know Benjamin Franklin Edwards, who was out in San Francisco at the time he arrived in Alton?" expressed Liz. "There was no way."
"Liz had just been digging and digging and found an article from a publication known as the Western Horticultural Review," said Greg. "It was attributing the planting to James Henry, by his father, John Lea, who was located in Cincinnati, Ohio."
The entire story fell into view. The names are now sorted and the place has been found. This journey, that started as six seeds and today covers millions of acres, is now marked for future generations to appreciate. To see how small acts of humble generosity can multiply to change an entire industry.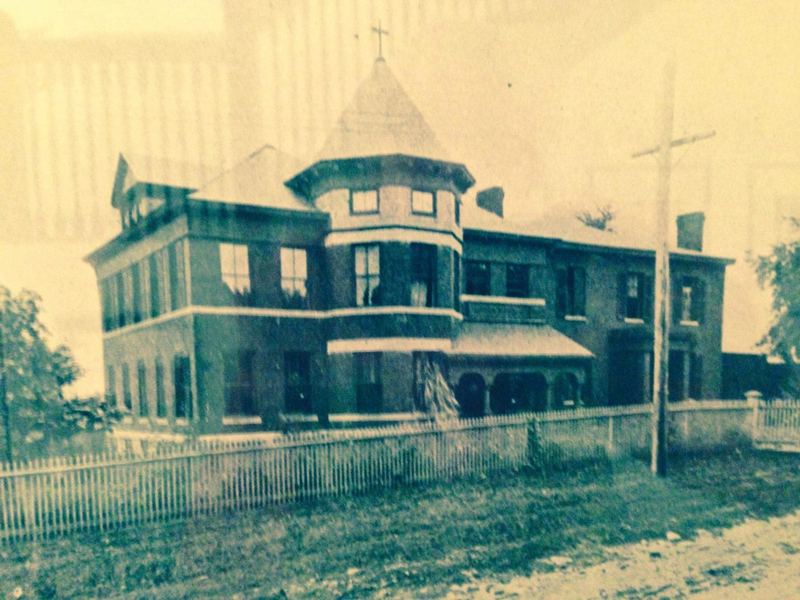 ---
To watch an "AgDay" clip about the history of soybeans in Alton, Ill., visit AgWeb.com/Alton-soybeans
HOT Soybean Origin 112819