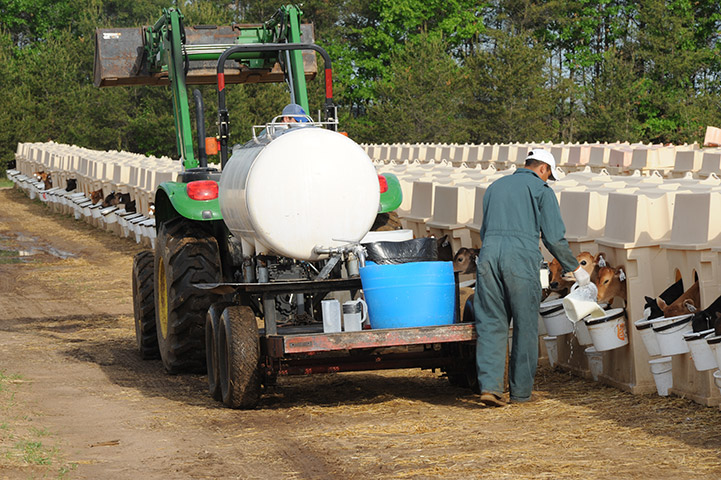 Tips to working  with Hispanic labor
When working with employees who grew up in another culture with a language different than your own, never assume anything.

That's true even if they can speak some English, says Jorge Delgado, farm support program manager for Alltech. Some tips to consider:
---
Bonus Content
More detail on working with Hispanic labor
---
Language. Simply because a worker can understand some words or speak several words in English does not mean he or she can follow technical instructions or interpret what is said in meetings. If you are not bilingual, you need a fluent bilingual person on your team to be a bridge between yourself and your workers. "Train Hispanic workers well and they will perform well," Delgado says.

Bilingual job descriptions. "A lot of dairies have bilingual job descriptions but don't use them properly," Delgado says. "Make sure workers know how to read; otherwise, have somebody read it to him or her."

You need to enforce rules and objectives from the very beginning. These need to be discussed during hiring, and then constantly reinforced.

Train the basics. Never assume anything. "Most Hispanic workers haven't operated a tractor in their lives, don't know the right way to start a tractor, how fast they should go or how to read controls," Delgado says.

A bilingual trainer needs to start with the basics, even if a worker says he knows how to
operate a particular machine. "Have a training course where you teach them how to operate machinery before they drive inside the barns," he says.

Be fair. "Be a fair boss but not their buddy," Delgado says. Picking favorites creates confusion within the team and raises questions about who is really in charge. Be respectful; treat everyone equally.

Listen to workers. Workers lose enthusiasm for their jobs when they feel managers and owners aren't listening to their concerns and needs. Provide the necessary tools workers need to perform their jobs on time and as expected.

At the same time, don't tolerate poor performance because workers will come to believe such performance is acceptable. Workers who do not behave, show disrespect or threaten others should be fired immediately, Delgado says.

Define clear goals. To make workers accountable, clearly define how their performance will be evaluated. If you have goals for somatic cell counts (SCC), for example, you need to explain why SCCs are important and how lower counts are achieved.

"In most of the dairies I go to, none of the milkers know what SCC really means or where the procedures are posted," Delgado says. "Make sure they understand why they are doing what they are doing ... If you have protocols, they should be in English and Spanish, and pictures of medicines, labels and correct procedures should be attached."

Set up work schedules. If you allow workers to set their own schedules, some will take advantage of weak links or create a lack of control when measuring parlor efficiency and employee discipline.