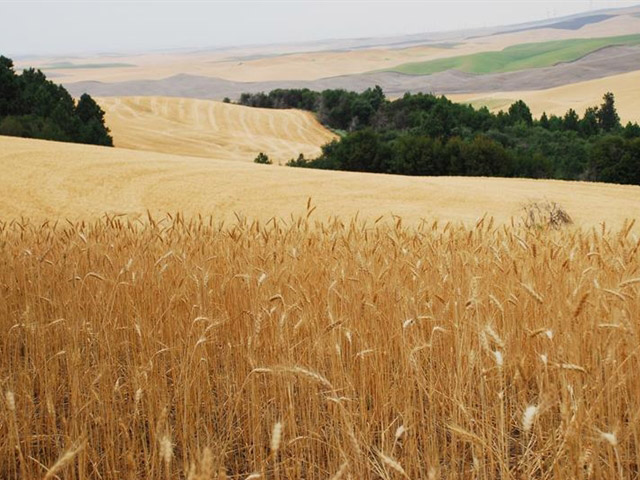 Russian grain exports that halted Dec. 18 have stranded wheat shipments to Egypt, the world's biggest buyer, according to the Russian Grain Union.
Traders have contracts to deliver a total of more than 3 million metric tons of Russian grain through January, Arkady Zlochevsky, president of the union, told reporters in Moscow today. Russia has 180,000 tons of wheat sales to Egypt's state grain buyer outstanding for shipping in January, according to data compiled by Bloomberg.
"Exports came to a complete and utter halt," Zlochevsky said. "Nothing is being shipped. No boats are putting to sea."
Russia has been trying to stem a surge in grain exports amid a rout in the country's currency that's made exports more profitable and pushed up prices consumers pay for bread. The government has slowed shipments by denying certificates that grain sellers and buyers need after sanitary inspections, and state-owned Russian Railways Company halted deliveries to ports for exports last week. Russia said Dec. 22 that it plans to introduce grain export duties.
The General Authority for Supply Commodities, the Egyptian state grain buyer, agreed to buy 60,000 tons of Russian wheat in a Dec. 20 tender for shipment next month, along with 240,000 tons of French wheat. On Dec. 11, GASC bought 120,000 tons of Russian wheat for Jan. 11-20 shipping.
To contact the reporter on this story: Anatoly Medetsky in Moscow at amedetsky@bloomberg.net To contact the editors responsible for this story: Lynn Thomasson at lthomasson@bloomberg.net Nicholas Larkin, Torrey Clark