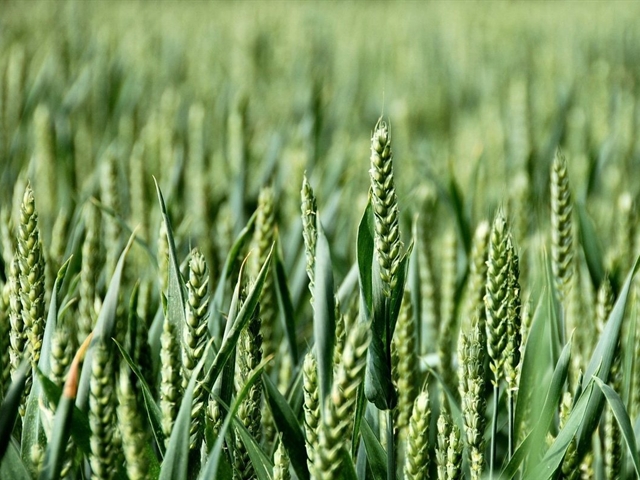 In the race to supply wheat to the world's biggest buyer, Russia is running away with the prize.
Russia has supplanted the U.S. as the top exporter of the grain and won the lion's share of the wheat purchased in the first two tenders this season by Egypt, which buys huge amounts of wheat to provide citizens with cheap bread. Traders haven't even bothered offering grain from France, which is struggling with concerns over poor quality after heavy flooding this year.
While it's normal for countries near the Black Sea, including Ukraine and Romania, to take the lead at the start of the season and French sales to pick up later, Russia has a low-price advantage that is fueling the surge in its market share. The weak ruble, prime weather conditions and more investment are accelerating a generation-long rebound of agriculture in Russia and unseating American farmers who were the world's biggest wheat sellers for more than five decades.
Plenty to Sell
"With the harvest delays in France, traders are not even willing to look at French wheat now," said Matt Ammermann, a commodity risk manager at futures and options broker INTL FCStone Inc. in Plymouth, Minnesota. "Black Sea just has so much to sell right now and the quality too is coming out better than expected."
Russia will export a record 25.5 million metric tons in the season started in July, the most in the world for a second straight year, the U.S. Department of Agriculture estimates. Global output will rise to a record for a fourth straight season, and stockpiles have never been bigger, USDA data show. Prices on the Chicago Board of Trade, the global benchmark, fell this month to the lowest since 2007.
Wheat for loading at Black Sea ports was $165 a metric ton as of Friday, according to the Institute for Agricultural Market Studies in Moscow. That's almost $15 cheaper than French wheat with a minimum of 11 percent protein content for loading at the port of Rouen, based on FranceAgriMer data.
In two tenders this month, Egypt agreed to buy 480,000 tons of wheat with half coming from Russia, and Ukraine and Romania supplying the rest. Last season, Russia also led sales for the first time in three years.
Market Share
Globally, Russia will capture about 16 percent of the wheat market, up from 14.4 percent last year, according to Kiev-based UkrAgroConsult. France will likely see its market share decline to 11 percent from 12.1 percent last season, the research firm said. The U.S. share will rise as its output grows, but at 14.9 percent will still fall short of the top spot, USDA data show.
"Russia's position in the wheat market is changing because Russian farmers have received high margins from selling their grains crop of last year, which they have used to invest in better farming inputs and technology," said Sergey Feofilov, the general director of UkrAgroConsult. "This has been accompanied with almost ideal weather conditions."
France's position in the market will be clearer in two weeks, said Ammermann. The wheat crop is in the worst shape in five years after flooding led to waterlogged fields and concerns about grain quality and disease.
The bad weather will cause France's wheat harvest to drop 17 percent to 34 million tons this season, according to BayWa AG. Wheat crops in most French regions are recording test weights that are too low and concerns over the poor quality is raising questions over how much of the crop will be available for export, the German commodities trader said in an e-mail.
French Wheat
France took about 17 percent of Egypt's business last season, according to data compiled by Bloomberg. It's not unusual for traders to refrain from offering French wheat in Egypt's tenders when the country is expecting lower output, according to Sebastien Poncelet, an analyst at Paris-based farm adviser Agritel.
Bumper crops around the Black Sea region will make Russia, Ukraine and Kazakhstan major suppliers to big wheat buyers in the Middle East and North Africa over the next five years, according to a July 13 report from BMI Research.
"We are optimistic about Russian wheat production out to 2020 and the ruble will remain weak over the period," Alexandre Andrey, an analyst at BMI, said by e-mail. "Russia will thus be in a prime position to compete on volume and price against France, Romania and Ukraine."