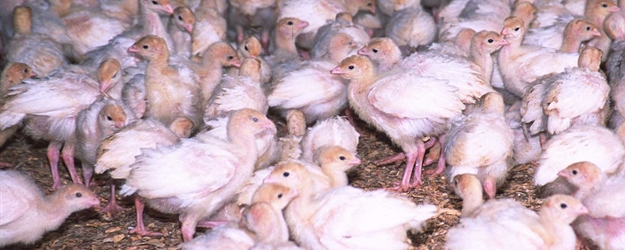 July 29 (Bloomberg) -- Facing tougher sanctions over Ukraine, Russia said yesterday it may ban imports of chicken from the U.S. and fruit from Europe and is investigating McDonald's Corp. cheese for safety.
Meanwhile, a Russian lawmaker has drafted legislation that might result in U.S. accounting firms such as Deloitte LLP and KPMG LLP being barred from doing business in his country.
While Russia and the U.S. have long sparred over agricultural trade, the actions fueled speculation they could be retaliatory. The 28-nation European Union and the U.S. plan to impose stiffer sanctions to punish Russian President Vladimir Putin's government.
"It's a troubling continuation/expansion of trade as a geopolitical tool," Gary Blumenthal, president of World Perspectives Inc., a Washington-based agricultural consulting firm, said in a phone interview.
Russia's food safety agency said it may ban imports of U.S. poultry and some European fruit due to contamination of the products, according Bloomberg BNA, citing Russian state media. The food safety agency, known as Rosselkhoznadzor, also said it will examine suppliers of McDonald's cheese for their use of antibiotics.
Russia was the second-largest market, after Mexico, for U.S. chicken last year, according to the USA Poultry & Egg Export Council. The U.S. exported about $309 million worth of broiler chickens to Russia last year, according to the council.
No 'Surprise'
"This is not a surprise," Mike Cockrell, chief financial officer at Sanderson Farms Inc. of Laurel, Mississippi, said by phone. "It's not unusual for Russia to find something wrong when they have a political reason to do so."
Officials from McDonald's, based in Oak Brook, Illinois, didn't respond to a request for comment.
In a separate development, Russia's lower house of parliament, or Duma, may consider legislation to target companies in nations that impose sanctions against Russian citizens or businesses, according to Russian lawmaker Evgeny Fedorov.
The proposal would bar audit and consulting firms from nations defined as "country-aggressor" from working in Russia. If enacted, the law would cover Deloitte, KPMG, Ernst & Young LLP, PricewaterhouseCoopers LLP, Boston Consulting Group Inc. and McKinsey & Co., Fedorov said in a telephone interview today.
Russian Legislation
Fedorov, a member of Duma's budget and tax committee, said the legislation has been drafted, and he is awaiting other lawmakers to sign on. He said he plans to submit it to the Duma and government this week.
"These are not sanctions against U.S. We don't have a goal to harm U.S. citizens' quality of life," Fedorov said. "There are companies in Russia which have sensitive positions in terms of Russia's sovereignty and economic security."
Fedorov said consulting firms and audit firms will be the first to be targeted by the new bill. Next will be U.S. media, he said.
"It doesn't matter whether this is a state or a private company," he said. "If the official position of U.S. authorities is to inflict maximum damage on Russia, then it will have to inflict maximum damage on Russia."
Russia's military intervention in Ukraine in March, the annexation of Crimea and the downing of a Malaysian commercial airliner on July 17 -- which the U.S. said was probably caused by a Russian missile -- has evolved into the deepest crisis between Russia and the U.S. and Europe since the Cold War.
New Sanctions
The U.S. and EU will act on stiffer sanctions as soon as this week, an Obama administration official said yesterday.
Yevgeniy Khorishko, a spokesman for the Russian Embassy in Washington, didn't respond to e-mail or phone messages. Russia has denied involvement in the crash of the jetliner.
Russia will begin a risk assessment of U.S. poultry imports this week due to an outbreak of salmonella earlier this year and may ban the goods in the coming weeks, BNA reported.
"Russia monitors their poultry imports from everywhere very closely," James Sumner, president of the USA Poultry council in Stone Mountain, Georgia, said by phone. "I don't know if this is really any different than is normally the case."
Declining Share
Sumner said until yesterday's announcement, the situation in Ukraine and has had no impact on the poultry trade between the U.S. and Russia. He said the U.S. depends on Russia for about 7 percent of its poultry exports, down from as much as 40 percent in the mid- to late-1990s.
Russia has declined in importance as U.S. poultry producers have shipped more of their goods to nations including Angola, China and Iraq, according to Cockrell of Sanderson Farms.
"We'd hate to lose it, but it's not the end of the world if we do," he said.
Russia in January 2010 cut the amount of chlorine it would allow to be used as a disinfectant on chicken, which effectively banned imports from the U.S. Seven months later, the government in Moscow agreed to import the meat disinfected with hydrogen peroxide, and the poultry trade with the U.S. soon resumed.
Dairy, Pork
Russia has imposed restrictions on U.S. dairy products, beef and pork, and it bans the import and sale of some frozen poultry from the U.S. used in baby food, according to a March report from the U.S. Trade Representative's office.
Russia, which joined the World Trade Organization in 2012, is considering banning some European fruit that includes seeds and pits from the entire EU or from bloc's individual member countries, said Alexei Alekseenko, an aide to Rosselkhoznadzor director Sergei Dankvert, BNA reported.
Fruit shipments from the EU have recently contained Oriental fruit moths, he said, according to the Russian news agency RIA. He proposed talks with EU suppliers over the issue.
In an interview published today by the Russian news agency Interfax, Dankvert says the fruit ban would apply to certain products from certain countries -- such as apples from Poland -- not all of the EU.
"Assuming that they take this action, it would be blatant protectionism," Clayton Yeutter, a U.S. Trade Representative under President Ronald Reagan, said in a phone interview. "There is little or no legitimacy to their complaints."
--With assistance from Whitney McFerron in London and Yuliya Fedorinova in Moscow.
To contact the reporters on this story: Brian Wingfield in Washington at bwingfield3@bloomberg.net; Ilya Arkhipov in Moscow at iarkhipov@bloomberg.net To contact the editors responsible for this story: Jon Morgan at jmorgan97@bloomberg.net Stephanie Stoughton