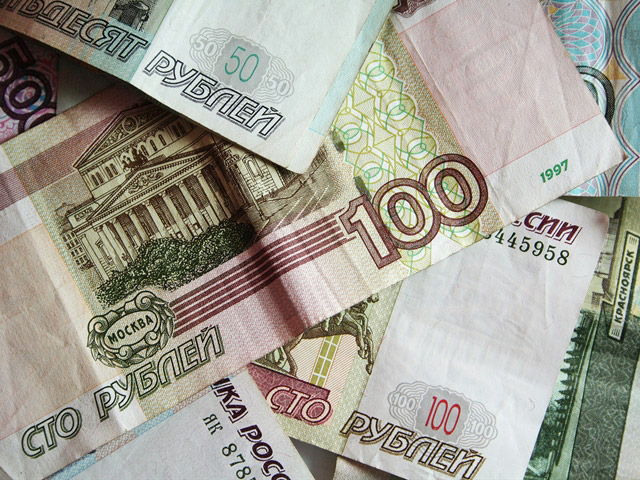 Russian grain exporters want the government to help with surging fertilizer costs by reinstating subsidies ended when the nation joined the World Trade Organization in 2012.
The Russian Grain Union, whose members control 90 percent of grain and grain-product exports, seeks a return of subsidies that stay within WTO limits on state support by next year, Arkady Zlochevsky, president of the Moscow-based lobby, said Wednesday in an interview.
Fertilizer makers in Russia, the world's fourth-biggest wheat exporter, froze prices in the spring sowing season through April. That followed complaints to the government by groups including the grain union as local costs, linked to the dollar price for exports of the soil nutrient, jumped in ruble terms after the collapse in the domestic currency. The state had threatened fertilizer producers with taxes on exports.
A revival of subsidies would be an alternative to imposing another price freeze on fertilizer makers before autumn sowing, after the ruble sank again this week to the lowest level since February, according to Elena Sakhnova, a Moscow-based analyst at VTB Capital. It's unclear whether the government will agree, she said Wednesday.
Farmers have stocked up for the season, Zlochevsky said. Inventories grew 82 percent in the year to July 8 to 1.8 million metric tons as ruble prices rose from 21 percent to 38 percent for different fertilizers, Agricultural Ministry data show.
Insignificant Amount
Russia canceled direct support for agriculture including subsidies for fertilizer purchases and introduced a system where money is offered for each hectare (2.5 acres) planted, without saying how it should be spent. Such aid will total 23.2 billion rubles ($368 million) this year, or about 300 rubles for each hectare cultivated.
The amount is insignificant and doesn't directly help the fertilizer industry as farmers may spend it elsewhere, Igor Kaluzhsky, head of the Russian Association of Fertilizer Makers, said Wednesday by phone from Moscow. Restoring subsidies would better support both farming and his own industry, he said.
OAO Phosagro, Russia's largest producer of phosphate fertilizer, would seek to sell more in Russia if the government's agriculture support program were implemented, CEO Andrey Guryev said in an interview at the end of May.
The Agriculture Ministry's press service didn't immediately respond to a request for comment. Minister Alexander Tkachev this week said Russia may boost annual grain output to 130 million tons by 2020 if farmers increase use of fertilizer to an average of 50 kilograms (110 pounds) per hectare from 33 kilograms now.
Media officials at Phosagro and other major fertilizer producers Uralkali PJSC and EuroChem Group AG declined to comment.