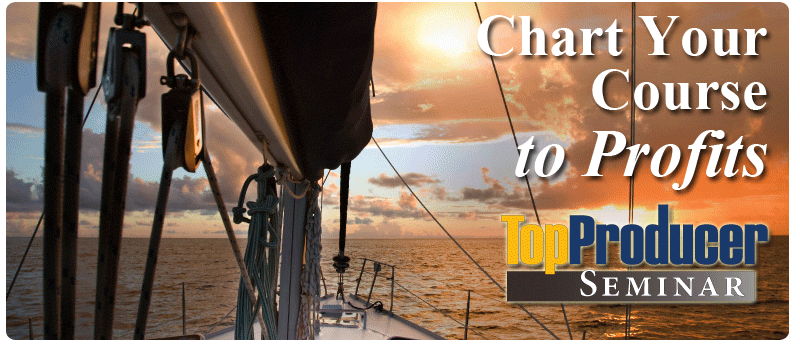 Don't get caught in rough waters. Top Producer Seminar can help you smoothly navigate the turbulent times ahead.
Turbulent times and tough commodity markets are ahead for producers. This challenging environment demands strong farm management skills, innovative ideas and a renewed focus on your business compass. Don't take the helm alone, get expert advice to help you better navigate through the choppy markets of the upcoming year.
Join other Top Producers in Chicago to learn from the leading minds in agribusiness.
Click here to view the agenda.
Space is limited and the first 100 Top Producer Seminar attendees to register will be automatically entered to win an free iPad.