All eyes will be on the USDA report that comes out today, as it will provide USDA's update on the 2019 corn and soybean crops.
This week Indigo increases its projection for the national average corn yield. As of Sept. 12, Indigo estimates the corn yield to be 159.4 bu. per acre, which is up nearly 5 bu. from its August estimate.
Soybeans are mostly flat at 45.2 bu. per acre (Indigo's August estimate called for 45.3 bu. per acre).
In its August report, USDA estimated the national average corn yield to be 169.5 bu. per are and the national average soybean yield to be 48.5 bu. per acre. As such, Indigo predicts corn will be 10 bu. per acre lower and soybeans 3.3 bu. per acre lower.
When it comes to total harvested acres, Indigo uses internal planted acre estimates multiplied by USDA's August harvested acre projections. The company pegs corn at 86.2 million planted acres and 75.7 million soybean acres. USDA anticipates 91.11% of corn acres and 98.96% of soybean planted acres will go through a combine this fall.

The company's yield estimates use machine learning to combine daily satellite imagery, weather and crop conditions reports. As crop health index diminishes, yield estimates respond accordingly.
With crop health in mind, experts at Indigo are keeping a close eye on potential frost damage. Without question, late planted crop is at the greatest risk for a damaging freeze.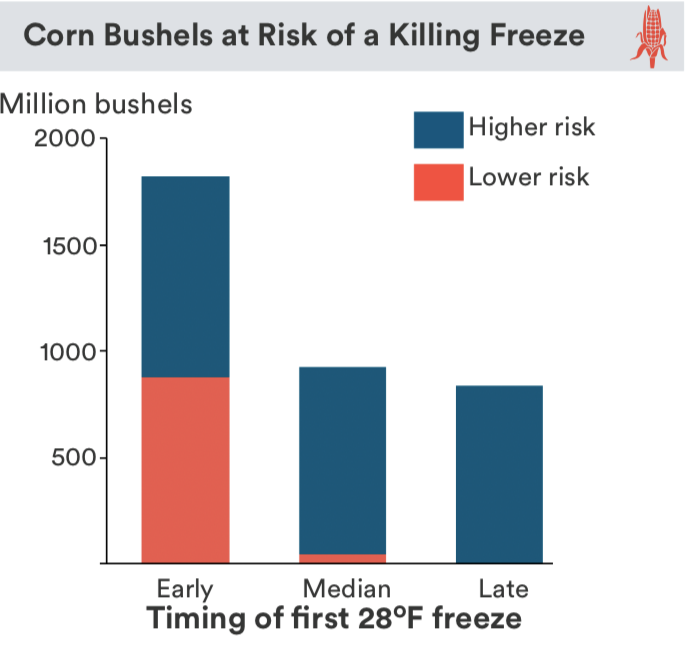 Furthermore, a significant number of acres are more than four weeks behind historical maturity, according to Indigo analysis. The group identified 6 million corn and 2.6 million soybean acres significantly behind normal.  Most of these acres are in northern states including Minnesota and North Dakota, with some in Illinois, Indiana, Iowa, Michigan, Missouri, Ohio, South Dakota and Wisconsin as well.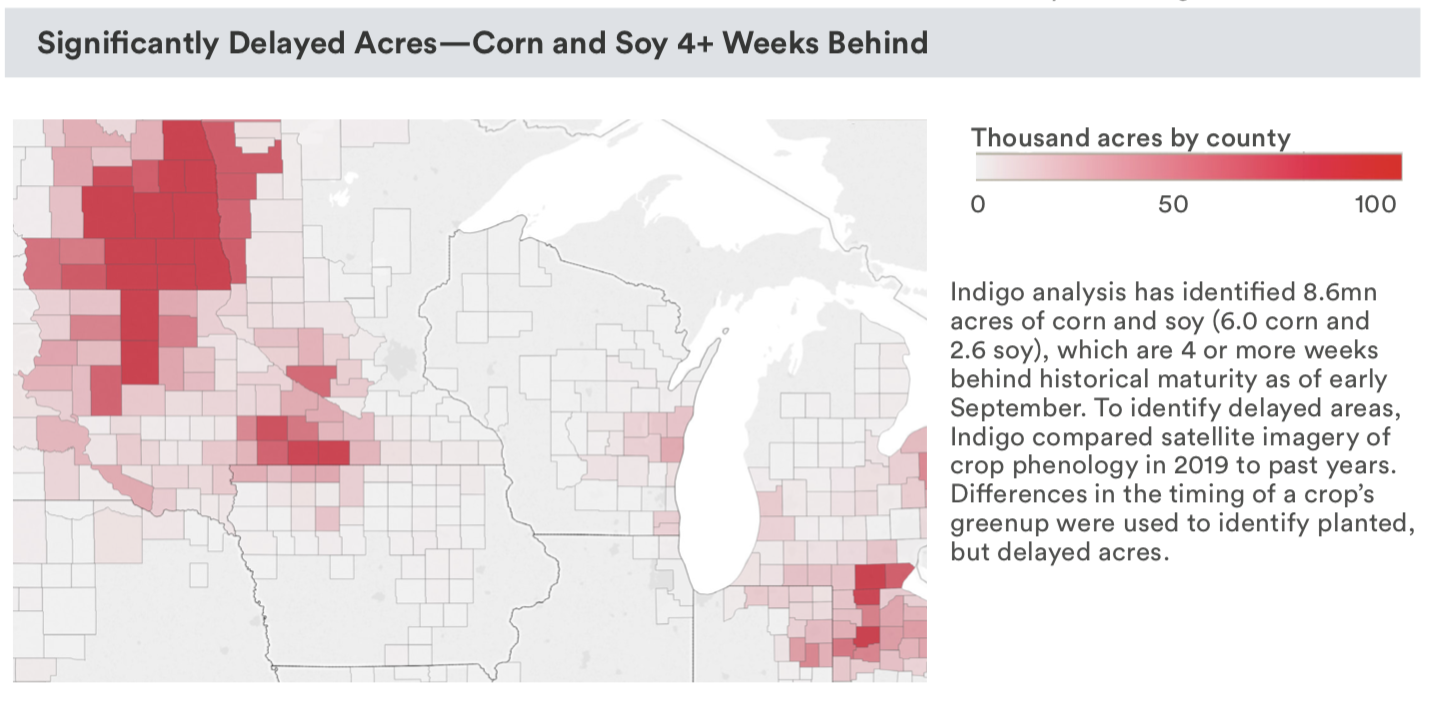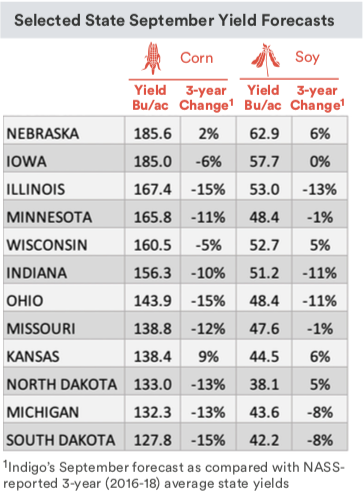 Follow along with today's USDA report coverage on Agweb.com.