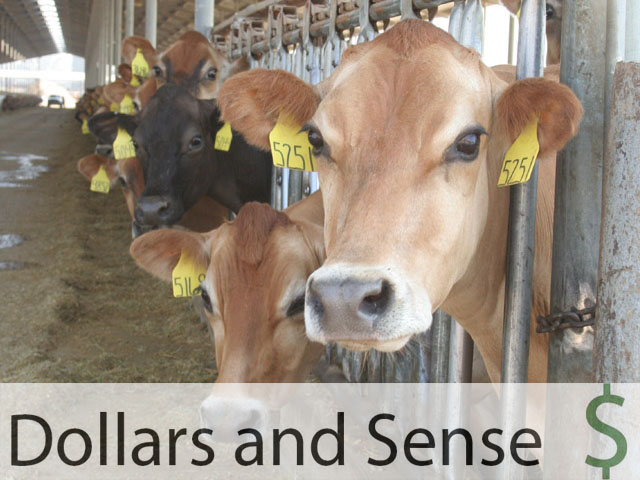 ---
Gerald Fleser
Deland, Fla.
The Feisers milk 600 cows and crop 500 acres near Deland, Fla.
---
Over the years, we have adopted various technologies that have helped our farm become more efficient. Most of this comes in the form of information gathering, such as daily milk weights, cow health, feed mixing and inventory data.
Analysis of all this data can be time-consuming if not done timely and efficiently. Getting the relevant data to my smartphone has been a time-saver.
The advent of the smartphone has allowed me to access information and make management decisions regardless of where I am physically located or what I may doing. All of my cow records can be accessed through DHIA Pocket Dairy.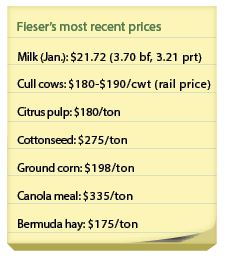 If I need any information on anything, I can access the Internet from about anywhere. If I need a certain part, a photo taken and sent to a supplier can save time and money. A smartphone allows me to multi-task on a variety of projects during the day or night. It allows me to better monitor the work of our employees.
We are in the process of updating our video surveillance equipment on our farm. Various cameras currently record actions in the parlor, holding pens, milk room and shop. This can help in making sure all the right things are done concerning animal welfare and milking and feeding protocols.
We plan to add a more user-friendly and secure interface from the video recorder to the Internet. It is our goal to easily access all the video cameras from a smartphone. This will allow us to monitor actions on our farm anytime from anywhere.
This past week, a neighbor brought over his new drone with "enhanced" video to play around with. I have followed the explosion of interest in drones and know of their potential in crops and grain farming but never really thought about them on my dairy.
In the course of seconds, we buzzed our 40-acre springer pasture and checked on fresh cows, then buzzed over to a milking herd to record some cows in heat and get their ID numbers. I was impressed with his "toy."
This got me to thinking that maybe one day in the near future, I could see and manage more things on my farm from somewhere else (like on a fishing boat), than I could 35 years ago when I came back to the farm and spent long days trying to manually keep track of everything.