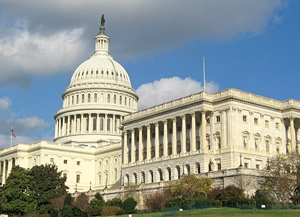 Updated budget scoring will force farm bill changes
Farm bill plans approved in 2012 by the Senate Committee on Agriculture, Nutrition and Forestry and the House Committee on Agriculture no longer yield the budget savings previously estimated.

Budget factors remain the driving force. At the start of the year, lawmakers were hopeful to pick up where they left off in 2012; however, the Congressional Budget Office (CBO) updated their assumptions and applied those shifts to both versions of the farm bill.

Today, those savings estimates are much different, which holds potential implications for the prospects of a new farm bill being approved in 2013.

The House bill (H.R. 6083), which was originally set to save $35.1 billion throughout a 10-year period, now only saves $26.6 billion—$8.6 billion less.

The lost savings are due to cost adjustments in the commodity title, crop insurance provisions, conservation and nutrition. Commodity title savings are forecast $1.1 billion smaller with the expectation of higher prices, and crop insurance provisions are estimated to cost $1.4 billion more. Conservation savings are down $1.7 billion, but the biggest shift is nutrition where pro-posals would now save $11.7 billion, $4.4 billion less than 2012 estimates.

The Senate bill (S. 3240), originally set to save $23.1 billion throughout 10 years, now saves $13.1 billion, $10 billion less. The savings lost in the Senate bill reflect those of the House bill.

Commodity savings were cut by $3.8 billion and conservation by $1.4 billion. Again, nutrition tops the cake with $4 billion in savings now projected to cost $354 million.

These budget shifts as estimated by the CBO have serious implications.
Commodity programs. A combined revenue assurance and Supplemental Coverage Option (SCO) in Title I is too expensive, especially in the Senate bill. The shallow loss payments program might be nixed or altered in favor of crop insurance along with SCO as the premier Title I safety net. The Senate Ag panel markup could still include shallow loss payment language. In the House bill, the farmer choice option, which uses target/reference prices, was not greatly affected by CBO's updated scoring.

Major changes will be required for the dairy policy, as the gross margin program with the optional supply management provision is costly. While House Speaker John Boehner (R-Ohio) is negative toward the proposed dairy policy changes, both ag committees will have to get this program to "fit" within budget constraints.

Reflecting the new farm bill budget scenario, the American Soybean Association (ASA) shifted their views. Because of Ag Risk Coverage (ARC) plan's higher cost and the need to find additional savings, ASA president Danny Murphy says the association now supports updating and extending the Counter-cyclical Payment (CCP) program, included in current law. He says the CCP program allows producers to respond to market signals rather than government programs when making their planting decisions. It also provides a safety net against several years of low prices.
Budget splits. While the House and Senate have put forth budget resolutions for fiscal 2014, their direction for agriculture reductions leave a wide chasm between the two sides. The House budget directs $31 billion in savings from farm programs but leaves it to the Ag Committee to determine the details. The Senate budget plan would save $23 billion but none from food stamps.

CBO's updated scoring and the new savings recommendations by the House and Senate mean farm-state lawmakers have their work cut out in creating a new farm bill, which will likely look very different than what was proposed in 2012. Boehner says the bill will get done this year, but it might take months before the ag committees get a unified budget-savings number and until then—perhaps during upcoming debt limit hike negotiations—the waiting game continues.