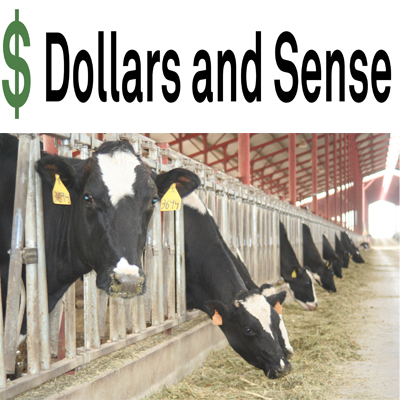 Julie Maurer
Newton, Wis.

Family owned and operated, Soaring Eagle Dairy milks 1,100 cows and grows a majority of the herd's feed on 1,800 acres.

In northeast Wisconsin, we are blessed with the beauty of Lake Michigan as well as many inland lakes. In other parts of the country, water scarcity is a major issue. Both the beauty and life-sustaining properties of water make environmental stewardship a necessity—not only for farmers, but for all Americans.

Since 2005, we have been required to be permitted by the Wisconsin Department of Natural Resources. The permitting and subsequent renewals process can be expensive as it requires engineers and consultants to assist with the process.

On an on-going basis, it also requires a good deal of paperwork and record-keeping. When first becoming permitted, it seemed like a daunting process; however, we are working on our renewal, and after 10 years, it has become a manageable part of doing business.
 
If I were to take issue with a portion of the process in Wisconsin, it would be the changing standards. During our renewal five years ago, we were required to put in additional safeguards for leachate collection—even though we already had a locally approved system in place. In preparation for the current renewal, it has been suggested that one of our clay-lined lagoons be concreted. We are exploring other means to avoid this need, and time will tell. In both cases, our systems were engineered to standards, there was no indication the systems were failing, and the changing of those standards results in significant costs.
In Wisconsin, we are lucky to have the Discovery Farms Program. This program, with ties to the University of Wisconsin (UW) and UW Extension, develops on-farm research to determine the economic and environmental effects of agricultural practices on a diverse group of farms. Our farm served as a site farm several years ago.

It is from this type of science-based research that regulation and standards should be developed. In many instances, there is a rush to develop new regulations because something bad happened somewhere. At times, the differences in regional impacts or other factors, which may have directly caused the bad situation, are not taken into consideration.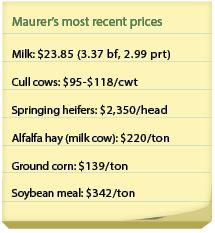 Protecting our natural resources and leaving the land in better condition for our children and grandchildren is always on our minds, and those of other farmers. At the same time, our job of producing a safe and affordable food supply is critical for all consumers.

When excessive regulation and costs are incurred, it is ultimately the consumer who absorbs these costs. Meaningful regulation must be supported by scientific research that shows it does what is intended.