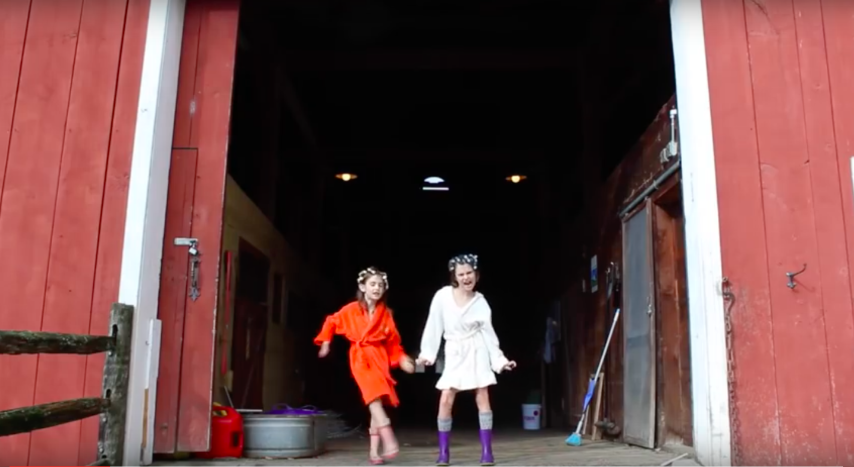 2016 has been a roller coaster year, and while some producers are feeling good as we round the corner into the new year, others are likely ready to start fresh. 
No matter how you're feeling about your business, the global economy, or the weather, Snow Farm in Newfane, Vermont has a parody song to ring in the new year. Think of it as a mantra for casting off the unpleasant parts of 2016, and trudging boldly into whatever muck 2017 might bring. 
Making of the Video
"I just thought it'd be fun for us to do," says David Hull, owner of Snow Farm. He got the idea from another parody video - a police officer lip syncing into his dashboard camera.
Hull says the video, a parody of Taylor Swift's "Shake it off," was his idea, but his daughters Zinnia, 11, and Lucy, 8, were eager to help.
"They were pretty excited, my eldest especially, because she loves being on stage and singing," Hull says.
Lucy Hull says her favorite part was when they were dancing near the pigs, which had been stirred into a frenzy by the activity, and a little feed. (you can get a good look at the pigs at 2:50 in the above video)
Zinnia Hull says her favorite part was the barn cat. (0:25 above)
The video is also a nice reminder of warmer weather. Hull shot it in the summer, but he says he didn't get it edited and put together until November. 
Snow Farm is a seasonal meat operation, raising feeder pigs, lambs, and goats for slaughter. Most of the meat goes to a Community Supported Agriculture program in the Boston, MA area.