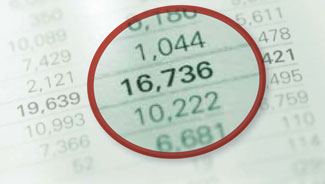 Adapt to lower prices with top-notch farm management 
Think about all of the production, marketing and input records you've compiled in the past several years. These data points are a gold mine of information about how to reduce farming costs without reducing production. 

"In light of tight margins, farmers need to go back to all their records and put them to good use," says Charles Brown, Iowa State University Extension farm management specialist for farm operations.
Measure Against Low Prices. For 2015/16, USDA projects the average farm price for corn to be $3.50 per bushel. For soybeans the projected price is $9 per bushel. The next few years are equally as bearish. USDA doesn't expect the average farm price for corn to top $4 per bushel again until 2022/23. Soybean prices are projected to rise moderately but will still hang below $10 per bushel through the same projection period.

With lower grain prices ahead, it's time to re-evaluate all inputs, says Barry Ward, an ag economist at Ohio State University. 

"Through this prism of lower prices, the return on investment on every input that goes into the system needs to be scrutinized," he advises.

Start with fertilizer applications. Because of a late and long 2014 harvest, many farmers weren't able to apply fall fertilizer. "Test your fields to see whether or not you need to add phosphorus and potassium this spring," Brown says. "You've likely built up good reserves the last several years." If you do need to apply fertilizer, he suggests staying in constant communication with suppliers during the season, as they could face time and supply pressures throughout the spring. 

Use the same type of analysis when considering micronutrient, herbicide or fungicide applications, Ward suggests. "Take a look at the research and data out there and make sure these applications will give you a good return on your investment," he recommends.

Also, reconsider any hired labor or purchased services, Ward advises. Maybe it's time to bring some tasks or duties back in-house if they can be done at a lower cost.

Find Time Savings. Machinery downtime during planting is a major cost you should plan ahead to avoid, says John Nowatzki, North Dakota State University agricultural machine systems specialist. 

Think about it in acres lost. If the average planter can cover 20 to 30 acres per hour, a two-hour repair can equal 50 to 60 lost acres. 

"Time lost equals acres lost," he says. "Larger equipment has an even greater downtime cost."

Ahead of planting, make sure your planter is calibrated and ready to hit the field. "The key is taking the time while it's available to do all of your pre-planting maintenance," Nowatzki points out. 
Dust Off Marketing Aims. Don't let planting this year's crop distract you from marketing your old- and new-crop grain. 

"Both USDA and FAPRI's five-year projection never have price of corn above cost of production," Brown says. "But that doesn't mean there won't be opportunities to sell at a higher price."

You'll likely have to be more diligent about your marketing strategy this year. If you'll be focused on planting, Brown advises, having someone else on your team head up marketing, as historical market records show prices can stage a rally during the spring.