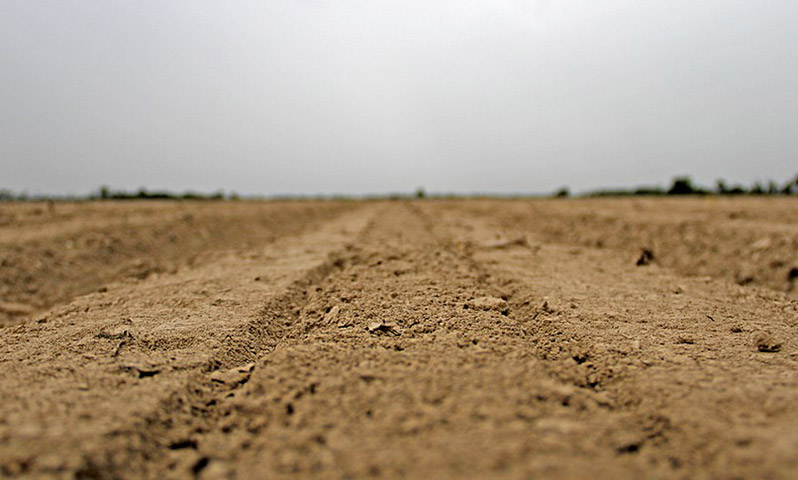 At the end of day, if a planter plants seed, a combine cuts corn, or a picker picks cotton, that's good enough, precision agriculture be damned. Harsh words, heretical in some quarters, but nonetheless true on many farming operations.
When a shiny precision agriculture technology is packed with promise and potential, yet drowns its users in complexity, the absence of simplicity isn't merely an Achilles heel or inconvenience. Instead, it can be the death blow for the new tech, and in an industry awash with the latest and greatest, mounting voices are calling for change.
The promise of precision agriculture to find the sweet spot between hardware and agronomics, under the banner of simplicity, hasn't arrived. When a producer is perched in the box and rolling all day, the data sucked into the tractor cab is often limited to entertainment value. Once the ride is finished, the machine is shut down and the day is over, fade to black.
Agronomic Gold Trapped in a Box
Steve Cubbage spends a great deal of time on Missouri farmland as owner of Prime Meridian, as an independent consultant on all things related to precision ag data. When he meets a producer to discuss data management, Cubbage commonly finds three to four years of data stored on a yield monitor. It is agronomic gold trapped in a box; a bird in a gilded cage. "Precision ag technology often lacks an emphasis on user experience. The products are not clear on how to operate and how to get the most out of them. Data is just left on the table," he says.
Data recorded is entirely separate from data in action. Failing to recognize the difference is a costly error for the precision ag industry, Cubbage warns. "Of all the field info that is collected, you'd be stretching to say 20% gets back to a computer or the cloud."
Who is to blame? First, Cubbage believes the precision ag industry hasn't provided clear instruction on how to use data. Second, producers haven't yet accepted the true value of collection possibilities. Varieties, seeding rates and application data should be top-drawer accessible for farmers, but the information is difficult to get in and out of the field. It can also be notoriously unreliable. The latest ag data platforms to burst from Silicon Valley typically require basic planting and yield data as prerequisites. "Some foundational data is simply nonexistent even on very good farms," Cubbage explains. "We've overshot our skis. Growers need ag tech with pared-down simplicity. They're looking for something easy and dependable to use, and not finding it."
Growers waiting on a magic bullet fix are surely confused by the mass of rounds buzzing through the tech air. When the noise of tech promises is deafening with assurances of bigger and better, some producers turn off the volume and walk away. Cubbage hopes an independent grower organization will grab the megaphone to take a guiding role in outlining what's important and what isn't. "Right now, growers need to surround themselves with guys taking a holistic approach. Don't believe the myth that growers can do it all alone. Naturally, growers are much more cautious, and I don't blame them."
'We Just Want It to Work'
Part of a family team, Charles Johnson farms a mix of corn, cotton and soybeans across 7,000 acres along the Mississippi River in Lula, Miss. With margins tight, he's wary of anything new. "Right now, there's not much extra money on my operation. Let the brains of Silicon Valley put something simple on the table with proven rewards, and I'll get excited. I'd love to have reliable data help, but I've already used tech that didn't deliver, and it didn't entice me to go much deeper."
Johnson, 35, is typical of many farmers. From his farming equipment to smartphone apps, Johnson only puts stock in what he understands. "When spring arrives and I've got four planters running, I have to know exactly what works. I also deal with a labor problem that keeps getting worse. There aren't many guys looking to operate farm equipment anymore. And most of the ones that are willing don't do well with computer technology."
Farmers thrive on the physical, timeless progression that pushes a seed toward a mature plant and on to harvest. At the end of the process waits a measurable financial benefit. In a similar vein, farmers take satisfaction in the maintenance or repair of equipment, and get back a tangible reward when vehicles rumble back onto farmland. Motivation for fieldwork and equipment upkeep needs little explanation, but precision ag investment is a far more slippery question.
Getting stoked to spend computer time poring over yield maps and fertilizer prescriptions is tough for many producers. Doubling down and spending money on a program to make the exercise entertaining is hardly appealing. Stated bluntly, a cow chip can't be polished.
"Many of us are not concerned about which piston fires first in an engine, or the pitch angle of a disc blade. This same mentality applies to analyzing farm data. We just want it to work with minimal input from us," says grower Donavon Taves, a certified Louisiana Master Farmer and president of the Louisiana Association of Conservation Districts.
The output from a well-supplied data bank can make a significantly positive impact on the bottom line of an operation. However, it is the input to the data bank that frustrates growers, Taves emphasizes. What data is relevant? Which input may have been miscalibrated? Searching for the missing links steals valuable time and can become a maddening exercise in futility. "If computer-based farming is such a good thing, make the computer do more of this tedious task of inputting so the grower does not need to," he says.
Would more growers use the latest precision ag technology if it was not so time-consuming on the input side? Taves estimates the number of growers who believe current precision ag technology is beneficial by far outnumbers those presently using the technology. In an increasing age of open-source connectivity, where devices of all sorts essentially talk to each other, Taves is frustrated to see big ag companies fight to remain proprietary with precision ag information. "The starving poor, and the world as a whole, would be better served if the focus was on the benefit of maximizing production while conserving our natural resources, as opposed to which name-brand data bank has the highest return for stockholders," he says.
This disconnect between promise and practice remains a complex tangle for precision agriculture, and the knot won't be undone by pulling loose a single strand. "Tech manufacturers make lots of assumptions about user experience," Cubbage says, "but they don't always realize how much data is essentially abandoned. Farmers can do so much with data, but the right, simple tools just aren't yet there."
How easy--or difficult--do you find precision ag to use? Let us know in the comments.