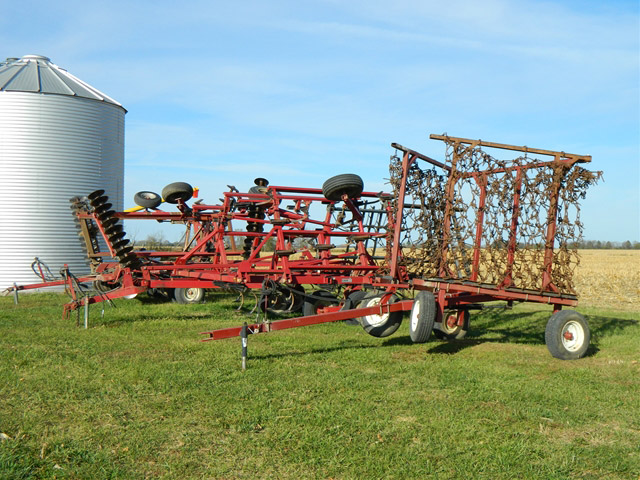 Tick-tock. That's the sound of the 2014 tax year slipping away while farmers wait for the Senate to approve an extension of the popular Section 179 tax extension.
"This is crazy how Washington operates," farm machinery expert Greg Peterson, also known as Machinery Pete, said on AgriTalk Monday. "They are asking you as farmers, 'Hey, make this decision based on unknown factors.'"
The unknown factor, of course, is whether the Senate actually will vote and approve the House bill to extend the Section 179 tax deduction for the 2014 tax year and bump it from $25,000 to $500,000. Currently, Washington watchers expect the Senate to approve the bill on Wednesday, which would send it to the White House, where President Obama is predicted to sign it into law.
But time is getting tight. Assuming the bill passes, only equipment purchases made in 2014 would qualify. "The one thing I don't like about this bill is—although I understand while Cngress is doing it… [is that this extension] is simply for the rest of 2014," said farm tax expert Paul Neiffer, also on AgriTalk. "We don't know what it going to be next year. We know there is going to be a big battle on tax reform. If that goes through, we're probably going to get Section 179, maybe permanent at a million dollars, which sounds like a pretty good deal. … But we just don't know what is going to happen."
Listen to their AgriTalk discussion with Mike Adams here:
It is leaving farmers wondering about their own appetite for financial risk. "We have people speaking in terms of gambling right now on our Facebook page and Twitter, as in 'I'm gambling that Congress is going to pass this legislation,'" Peterson said. "That's just outright crazy to me."
Still, Section 179 has become a major tool for producers to manage their tax liability, even when March corn futures are trading at $3.90 a bushel. "On the grain side, you just don't have the profits there [this year]," Peterson said. "But you have 10 years of trained thinking."
Some do have the financials to justify making a big-year end purchase.  "Even though prices are down, [some farmer clients] are still seeing some pretty good income" thanks to deferred grain income and crop insurance payments due to price drops, said Neiffer.
Livestock producers, who are seeing record high prices, are certainly looking for ways to slice their tax bill while investing in their operations. If Section 179 passes, Peterson predicts a hot market for manure spreaders, small tractors, and other equipment popular with cattle and hog operations. "If thing passes, the last two-and-a-half weeks of December with that equipment are going to be nuts," he said.
For others, Section 179 habit may be something they need to consider breaking for their farm's financial health. "The issue with Section 179 is that it is not a permanent tax savings," Neiffer explained. "All it does is accelerate the deduction. If you have those farmers out there who have taken Section 179 on all of their equipment that they've purchased—but they've been financing it—what's happening is that they have to make the equipment payment, so they have to generate extra taxable income, which creates income tax…. It's a vicious cycle."
How important is the Section 179 deduction to you? Leave your comments on the Section 179 thread on the AgWeb discussion boards.