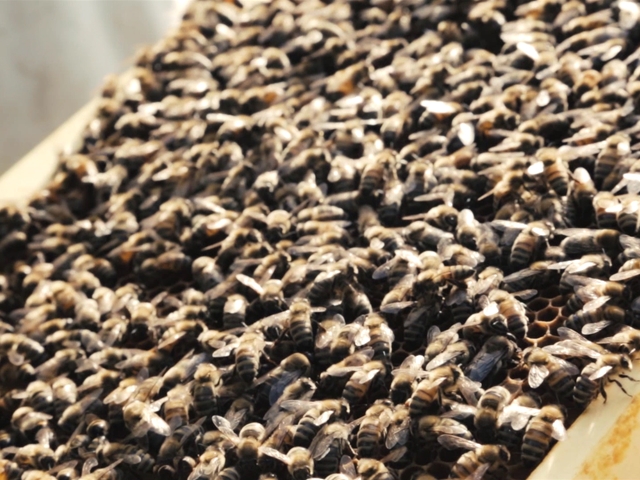 The largest U.S. seed makers will keep selling soybeans coated with a pesticide suspected of contributing to bee deaths even though the Environmental Protection Agency says the product doesn't increase yields.
Monsanto Co., DuPont Co. and Dow Chemical Co. all said they will still offer soybeans treated with neonicotinoids, an insecticide related to nicotine. The EPA on Oct. 16 said it found little or no increase in soybean yields from neonicotinoid seed treatments.
The EPA is reviewing how pollinators are affected by neonicotinoids, made by Germany's Bayer AG and Switzerland's Syngenta AG. The European Union temporarily banned the chemicals in December after studies showed a link to Colony Collapse Disorder, a syndrome of unknown cause marked by disoriented bees failing to find their way back to their hives and dying.
"Our data shows that these seed treatment products provide value to growers," John C. Combest, a spokesman for St. Louis- based Monsanto, said today in an e-mail.
DuPont will still sell neonicotinoid treatments because they protect soybeans from pests and protect yields, Jane Slusark, a spokeswoman for the Wilmington, Delaware-based company said in an e-mail. Dow Chemical also will continue offering seed treatments for customers who request them, Kenda Resler Friend, a spokeswoman for the Midland, Michigan-based company said in an e-mail.
Public Comment
DuPont and CropLife America, a Washington-based pesticide industry group, both said the research picture will be clearer after EPA collects public comments on its report.
"A much more positive account of the value of seed treatments will emerge when a more robust body of information is considered," Ray McAllister, CropLife's senior director of regulatory policy, said in an e-mailed statement.
Neonicotinoid seed treatments help control pests when crops are young and most vulnerable, McAllister said. Seed treatments also are a precise way to deliver insecticides while minimizing the risk of exposure to people applying them and non-target species, he said.
The treatments were applied to about 30 percent of U.S. soybean acres on average in the five years through 2012, the EPA said in its report.