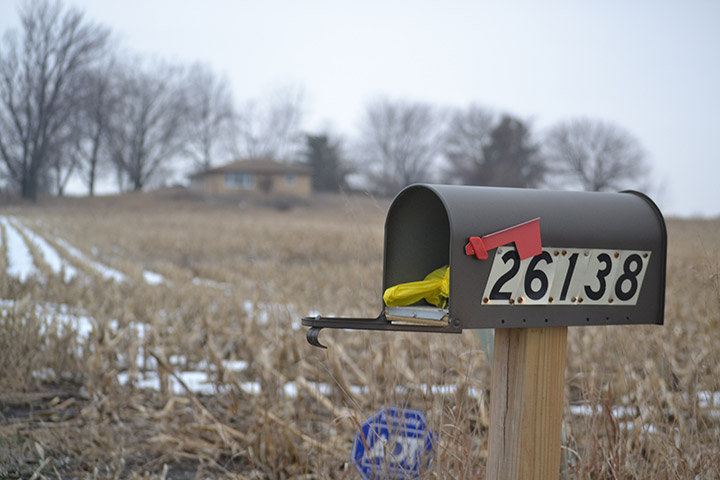 The FBI thwarts a ring of Chinese national thieves.
Crouched on his hands and knees under an Iowa sky, Mo Hailong quickly dug in the rows of freshly planted seed corn. Just the day before, May 2, 2011, he and coworker Wang Lei, vice chairman of Kings Nower Seed of China, stopped at this same field near Tama, Iowa. The farmer told them he was planting seed corn.

With each shovel, Hailong found pay dirt: DuPont Pioneer's latest parent gene­tics, the building blocks for the next generation of high-yielding hybrids. The men hoped these seeds would help their own company keep up with global competition.

Mo's head snapped up as a truck approached, dust billowing behind. A DuPont Pioneer field manager pulled over and hopped out as Mo rose from his knees. The field manager questioned what Mo was doing, to which he gave a well-rehearsed response, "We're on our way to a research conference." It's an answer he had used before, but this time, with dirt under his nails and seeds in his pocket, he knew its effectiveness was compromised. Using the difference in culture and native languages, Mo tried to mask further suspicion. Then, the field manager's phone rang. As he turned away, Mo hurried to Lei, waiting in the rental car. He jumped in and Lei swung the car around on the narrow dirt road. The field manager looked up from his phone to see the car and two Chinese nationals racing away.
---
That chance encounter with two Chinese nationals sneaking around rural Iowa raised the suspicion of DuPont Pioneer security officials. The FBI investigation that ignited ultimately busted an elaborate seed heist in America's heartland.

The intense investigation culminated Dec. 12, 2013, when the U.S. Attorney for the Southern District of Iowa charged six Chinese nationals with conspiracy to steal trade secrets from and commit overt acts against DuPont Pioneer, Monsanto Company and LG Seeds. As the nearly 50 pages of court documents spell out, this stealth operation was more than an uncoordinated smash and grab. Page after page unfolds in great detail, much like a spy novel, demonstrating the lengths these men took to steal U.S. seed technology.

The defendants are alleged to have conspired to steal inbred corn seed from the three companies and transfer the seed to China. The estimated value of an inbred line of seed is five to eight years of research and a minimum of $30 to $40 million.

Following the initial confrontations in May 2011, the DuPont Pioneer field manager alerted company security, who then tipped off the FBI during a routine visit on June 30. That field near Tama was planted with a variety of proprietary inbred or parent test seed. Because of its value to the company's future, it's considered a trade secret, so the field is unmarked. Just how Mo and his co-conspirators targeted this field is still under investigation.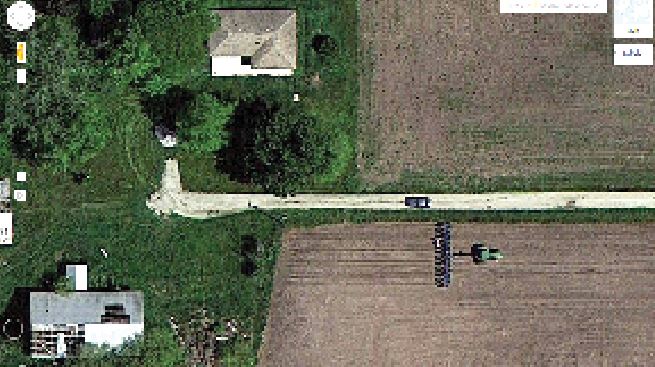 Taken May 14, 2012, this Google Earth image captured activity at the Monee, Ill., farm that the espionage team used as their headquarters.
---
Four months later, a Polk County Sheriff's deputy responded to a farm field near Bondurant, Iowa, following a report of suspicious activity by several Asian males. The officer identified Mo, Wang Lei and Li Shaoming. Mo told the deputy the men were driving across the Midwest looking at crops. He acted surprised that authorities would stop and question them. This field, planted in Monsanto seed, was also growing parent or inbred varieties. Again, it was unmarked, and only the company knew its exact contents.

On Sept. 27, Mo mailed 15 packages from a UPS store in West Des Moines, Iowa, to his home in Boca Raton, Fla. The contents, labeled as corn samples, weighed nearly 350 lb. The FBI does not know what Mo did with these samples after receiving them at his residence.

At that point, investigators were on high alert and began to monitor Mo and his counterparts in earnest on suspicion of property theft. In February 2012, Mo and Lei joined a group participating in the visit of then vice president and current president of China, Xi Jinping, to Iowa. Investigators say Lei boarded a bus at Chicago O'Hare International Airport, which took him and the group of Asians, to Urbandale, Iowa.

The next day, Mo was spotted by security at DuPont Pioneer's headquarters on a tour with the group. However, he registered under the false identity of Hougang Wu, chairman of Dalian Zhangzidao Fishery Group. He was also spotted later that day on a tour of a Monsanto research facility in Ankeny, Iowa. That night, Mo attended a dinner hosted by the Iowa governor in honor of China's leader.

On Feb. 16, after attending an ag symposium at the World Food Prize building in Des Moines, Mo joined Lei and met with a Chinese seed executive and former DuPont Pioneer employee at a sports bar near their Urbandale hotel. The FBI says that man's wife is currently a corn geneticist researcher with DuPont Pioneer. That evening after attending another event, Mo returned to the hotel.

In April, the FBI followed Mo from his home in Florida to Chicago, where he rented a car. He spent the latter part of April driving through rural Illinois and northern Indiana. On April 26, Mo started spending time at a farm near Monee, Ill. It turns out that he bought the 40-acre parcel in March on behalf of Kings Nower North America for approximately $600,000.

Two days later, the FBI followed Mo to Adel, Iowa. During the trip, agents say he drove slowly at times, followed by short bursts of high speed. Once in Adel, he made U-turns and ducked into parking lots off the main road.

According to the FBI, these are classic counter-surveillance tactics. It wasn't until a few days later that agents realized why Mo put so much energy into not being followed.

On April 30, Mo visited a Pioneer seed dealer in Dallas Center, Iowa, and bought six bags of seed corn for $1,533.72 in cash. In the affidavit, the owner says Mo had bought seed from him for the past two years, always asking for the latest technology. This time, though, Mo showed up with a specific list of seed he wanted but was vague about how he inten­ded to use it.

The next day, Mo drove to Pattonsburg, Mo., and bought six bags of DeKalb corn seed from a Monsanto dealer. He paid $1,366 in cash. The affi­davit says the dealer told FBI investigators Mo had done the same thing for three years, always paying in cash and remaining vague about his intentions.

Following the purchase, Mo drove to Adel, where he unloaded the seed into a storage unit. The property manager confirmed to the FBI that unit #48 had been rented to Mo since April 2009.
On May 2, help arrived. Ye Jian and Lin Yong began spending time with Mo at the farm in Monee. The trio ventured out and drove the back roads of Illinois and Iowa.

On May 11, the three men headed to a shipping store in Orland Park, Ill. Court documents say they unloaded five boxes with a total of 42 zip-lock bags of corn seed. Authorities believe this is about half of the 500 lb. of seed Mo purchased.
Quiet Summer
The men laid low after the rush of spring planting. While farmers struggled to grow crops in the drought, Mo and his counterparts were apparently content to let fields mature. The next time FBI agents observed the men is August, when Ye was picked up by a Chinese-American realtor from the Chicago O'Hare airport. The two men spent the next few days at the farm in Monee and sightseeing in Chicago. On Aug. 25, Li, the CEO of Kings Nower Seed, arrived. With the team together, it was apparent they were ready to work.

FBI agents got permission to tap Ye's cellphone and heard him discuss finding an additional storage unit in New Lenox, Ill.

Anticipating a similar activity pattern to the previous year, investigators planted an audio-recording device in Ye's rental car. For a week, agents listened to conversations between Ye and Lin while the pair drove the rural roads of north-central Illinois. The device captured the pair identifying parent fields that belong to DuPont Pioneer and Monsanto as they stopped to steal, tag and categorize ears of corn. The men seemed well aware that what they're doing is illegal.

Lin: These are actually very serious offenses. You, you ...
Ye: They could treat us as spies!
Lin: That is what we've been
doing! What I'm trying to say is, as for the charges, there could be several.
Ye: Yeah.
Lin: It's trespassing on other people's private property, that's one; secondly, theft/larceny; and third, violation of IP law. That's three charges.

The men went on to discuss the risky nature of spending so much time searching for seed, how it might impact their families, the fact that their boss, Li, knows the legal and personal risks—and whether there's actually value in the end results. During the recording, the men admitted to collecting more than 300 samples from fields in 2011 of which 100 were duplicates.

Throughout September, the men were seen at the storage facilities in Adel and New Lenox. The affidavit says FBI investigators talked to the storage manager in New Lenox. He said locker #E17 was rented by Eugene Yu. On Sept. 27, the manager saw the men with hundreds of ears of corn stacked on shelving they installed. He witnessed Ye and Li putting the corn into individual bags. The manager says he told them they couldn't store perishables and food in the unit because it attracts rodents, and he gave them two days to move it. The next day, the men transferred the corn to the company farm in Monee.

On Sept. 29, Canadian resident Wang Hongwei and Mo arrived at the farm to help smuggle out the freshly collected seed. The listening devices recorded the men discussing how to divide the packages and the importance of cleaning the cars to remove evidence. As Mo explained, he's cautious because he's "done it too many times—way too many times." The men divided up and headed to the airport.

The next day, FBI, U.S. Customs and Border Patrol agents were ready. Mo and Hongwei planned to take domestic flights, while Ye and Li were booked on flights to China. Inside Li's checked bags, agents found two bulk-sized microwave popcorn boxes. Hidden beneath the actual popcorn were 100 small manila envelopes of seed with what's believed to be code numbers written on each one. In his other checked bags, 13 brown grocery-type sacks were found, each with more envelopes. Ye's bags contained 30 napkins, each wrapped around individual kernels and stashed inside clothing.

He also had a microwave popcorn box with an additional 100 napkins stuffed inside.

Customs agents approached the men about what they had found in their luggage. Li spoke minimal English and provided very little in the way of answers. Ye was paged over the loud speaker but didn't respond. Agents approached and questioned him. He told them that he was traveling alone and didn't know anyone else in the area. They found more napkins and corn seed stashed in his pockets. Authorities detained all of the seed.

In the meantime, Hongwei boarded a plane to Burlington, Vt. Because he had previously driven to that airport from Canada, officials thought he might return the same way. When Hongwei landed, an FBI crew was in place. However, according to the affidavit, Hongwei seemed to know something was up. He immediately began a series of driving maneuvers to detect and evade surveillance. Agents lost him after he whipped into a mall parking lot without a turn signal. The surveillance team alerted border agents at two nearby Canadian crossings.

At 7:40 p.m., Hongwei surfaced at the Highgate Springs Port of Entry.

A search of his car turned up 44 brown grocery bags nearly identical to the sacks found in Chicago. Each bag was numbered and contained approximately 20 manila envelopes with corn kernels. Authorities also found a notebook filled with GPS coordinates and handwritten notes, as well as a digital camera with hundreds of photos of production facilities and fields for DuPont Pioneer and Monsanto.

Hongwei told agents he'd been visiting Burlington for the past few days. When agents asked about his boarding pass, he admitted to traveling to Chicago. They pressed him on the corn and why it was hidden under the seat. Hongwei said he knew he couldn't legally take it into Canada and said he purchased the corn from Mo in Chicago. Authorities let him go but keep the corn.

The investigation timeline stops, but in making the case for an arrest, the affidavit says some of the seed was tested at an independent lab. Nearly half of the confiscated seeds evaluated were confirmed to be inbred or parent line genetics. That technology is worth millions of dollars—and was on its way to a global competitor.