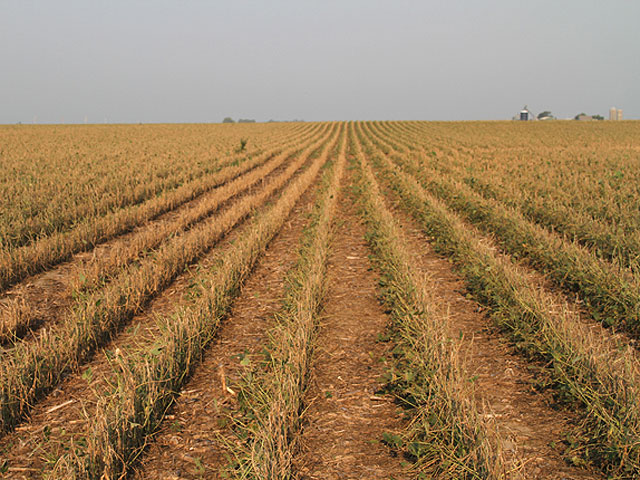 The federal crop insurance program has dodged a multi-billion-dollar budgetary bullet.
Fewer than 24 hours after House leadership said they would restore $3 billion in proposed cuts to the crop insurance program, Senate leadership did the same.
"I am pleased House and Senate leadership have listened to our concerns and have agreed to restore funds to crop insurance," said Sen. Pat Roberts (R-Kansas), who chairs the Senate Agriculture Committee. "I have worked my entire career to build crop insurance as a public/private partnership that best protects producers and taxpayers. With this agreement today, the Bipartisan Budget Act has my support, and I look forward to working with (Sen. Debbie) Stabenow (D-Mich.) to ensure crop insurance, the number one priority of farmers across the nation, remains their best protection."
The Senate is expected to vote this week on the bipartisan budget bill, which was announced late Monday.
It represents a very quick turnaround for the crop insurance program, whose users and providers were caught off-guard at the proposed cuts on Monday.
Agriculture organizations and farm-state legislators from both political parties quickly rallied to stop the cuts.
"When ag gets poked, there isn't a red version and a blue version," said Dale Moore, executive director of public policy at the American Farm Bureau Federation, referring to the political shorthand for Democrats and Republicans. "It's a purple version. They were all singing the same song."
It got the attention of the Congressional leadership.
"I have discussed with the chairman his concerns about the fiscal agreement's crop insurance provisions and their impact on farmers – concerns which are shared by our counterparts in the House of Representatives," said House Majority Leader Sen. Mitch McConnell (R-Ky.) in a released statement on Thursday. "I also have concerns about what the changes to the crop insurance program will mean for the farmers of Kentucky, several of whom I've heard from over the past two days. Farming has been a long tradition in my state. Kentucky is made up largely of smaller family farms – farms that have been passed down for generations. These folks rely heavily on the notion that a bad crop yield year will not stop their ability to continue farming because of the certainty provided through this program. It is our joint understanding that House Leaders will work to reverse these crop insurance changes and find bipartisan alternative deficit reduction savings when they consider an omnibus appropriations bill later this year."
What do you think of this turn of events? Do you agree with the decision to restore the $3 billion in funding to the crop insurance program? Let us know in the comments.