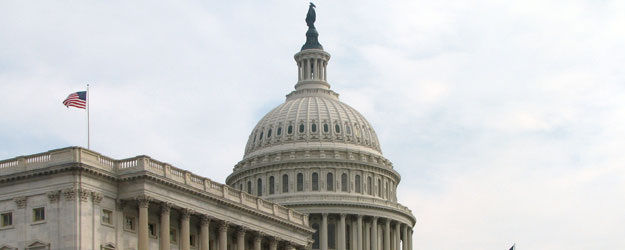 The Senate agreed Monday night to end debate and move ahead with the farm bill. A final vote is scheduled for Tuesday.
The U.S. Senate agreed to move ahead with consideration of the farm bill Monday evening, clearing the way for a final vote on Tuesday. Cloture was invoked with a 72-22 vote.
The vote on final passage of the bill is expected around 2:15 p.m. ET on Tuesday.
Senate Majority Leader Harry Reid (D-Nev.) had filed cloture on the conference committee farm bill last Thursday, and scheduled a vote to end the debate at 5:30 p.m. Monday. At least 60 senators had to agree to end the debate in order for the the bill to move ahead to a final vote.
"The Senate has twice passed the farm bill with overwhelming bipartisan support," said Sen. Debbie Stabenow (D-Mich.), chairwoman of the U.S. Senate Committee on Agriculture, Nutrition and Forestry. "I have no doubt we'll do it again, and show that it is possible to do something to reduce the deficit and boost the economy when people work across the aisle."
On Jan. 29, the U.S. House approved the $956 billion bill, in a 251-166 vote. The bill ends direct payments for farmers, but expands crop insurance options and creates a permament livestock disaster assistance program and funds a livestock gross margin insurance program for dairy producers.
The bill also cuts roughly $8 billion from the Supplemental Nutrition Assistance Program, mainly by tightening the requirements for receiving food stamps.
So far, the bill has been well received by ag industry groups, with the exception of some livestock organizations that oppose the bill's language on country-of-origin labeling regulations.
Check back with AgWeb on Feb. 4 for full coverage of the Senate vote.

 
For more information:
---