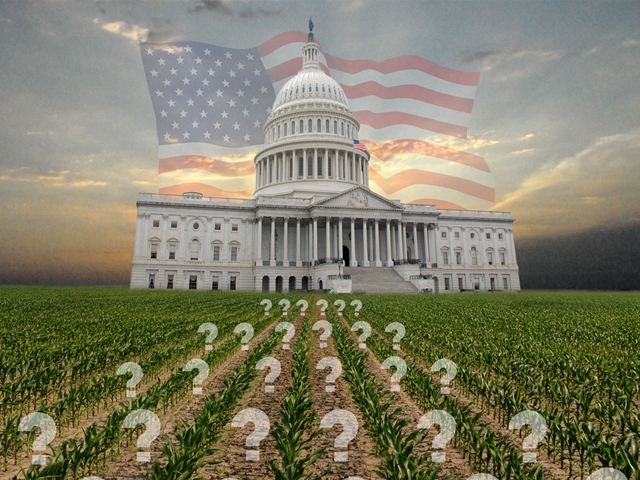 Renewed focus on regulatory issues, energy and trade are likely under the new Republican-majority U.S. Senate, says Sen. Jerry Moran (R-KS) in an interview with AgriTalk radio. He spoke a little over a week after the Nov. 4, 2014, elections.

"We will have a new majority leader," Moran explains. "This majority leader will be someone different than Sen. Harry Reid (D-NV), who in my experience as a United States senator really had a plan for the Senate to do nothing."

In the weeks ahead, expect legislators to focus on jobs and issues of concern to agricultural producers.
"Certain provisions are awfully important to agricultural producers and to the businesses that serve them, particularly Section 179," Moran continues. "We would look at trade and trying to create a fair opportunity for American agriculture and manufacturers to be able to export to the countries that are pretty restrictive right now. Perhaps most importantly, an energy policy that encourages domestic production of natural gas and oil, fossil fuels, coal, trying to make certain that when we turn on the switch, that utility prices are not skyrocketing because of the presence of anti-coal, anti-fossil fuel agenda. Finally, I would say the regulatory circumstance—front and center for us will be navigable waters, waters of the United States."
Moran says working alongside him will be Sen. Pat Roberts (R-KS), who is expected to chair the Senate Agriculture Committee, and Sen. Jim Inhofe (R-OK), who will chair the committee responsible for oversight of environmental and regulatory issues.
Click the play button below to listen to the complete AgriTalk interview with Moran beginning at about the 30-minute mark:
---
Want more? AgWeb readers are sharing fresh marketing insights every day. Click here to join the conversation or to start your own.