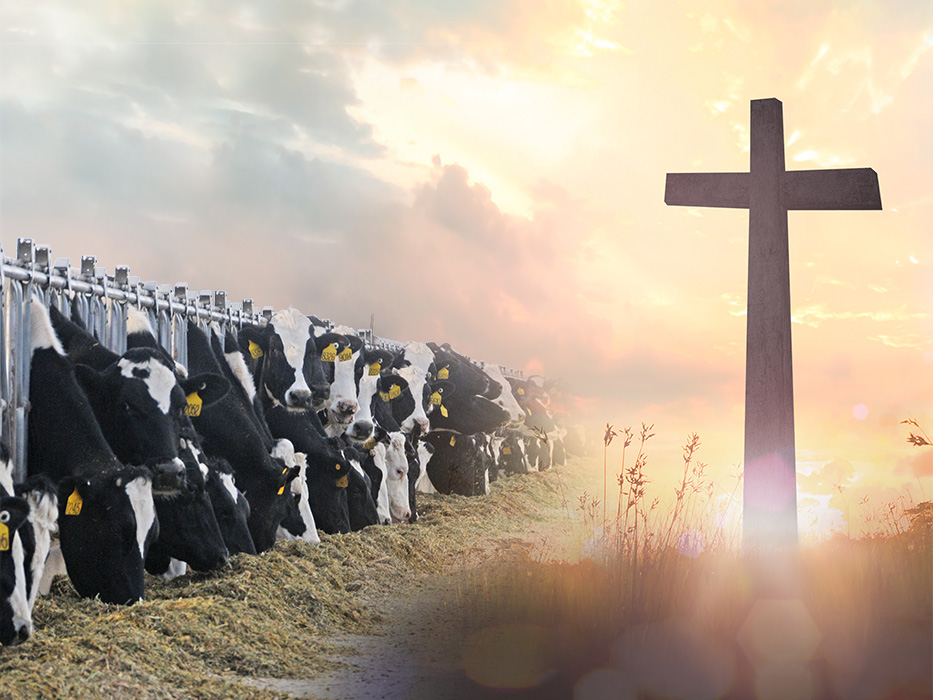 Nik Niessen never expected to find himself tangled in farming controversy, accused of violating a cardinal pillar of American rights: freedom of religion.
When Niessen, 25, and his parents laid plans for County Line Dairy on family farmland in central Indiana, a church camp facility a half mile down-wind took them to court, citing a host of regulatory infractions. On Jan. 18, 2018, the Indiana Court of Appeals rejected the church's arguments, providing precedent in future property rights versus religious rights cases.
In 2016, the Niessens began the regulatory process to build an $8-million, 1,400-head dairy, starting with two public hearings. Despite opposition from The House of Prayer (HOP) Ministries, Rush County's Board of Zoning Appeals voted unanimously to grant the dairy a green light, contingent on five additional conditions, all met by County Line Dairy: plant shelterbelt of trees, knife in manure,  expand driveway for trucks, keep specific records for manure application and cap number of cows.
HOP Ministries appealed to Fayette Circuit Court, which backed the Rush County decision. They then set sights on the Indiana Court of Appeals, and hauled in a kitchen sink of issues.
Pared down, the Indiana Court of Appeals deferred to the Board of Zoning Appeals' decision and declined to reweigh evidence. Attorneys Brianna Schroeder and Todd Janzen of Janzen Agricultural Law LLC represented the Niessens. The core of HOP Ministries' arguments can be broken into three sections, Schroeder says: "First, House of Prayer said the Board of Zoning Appeals findings weren't good enough and only favored dairy evidence. That is a tough argument to make because the court generally defers to the Board of Zoning Appeals. Second, they claimed the camp is really a school, which requires a setback distance of one mile. No, the camp is not a school and no amount of shoehorning will make it one."
HOP Ministries' third argument centers on religious freedom. "Personally, I think this was a legal Hail Mary and an attempt by House of Prayer to make some new law with a novel argument," Schroeder says. "Religious claims leave more room for creative legal arguments than challenging a zoning decision, but the Court of Appeals made it clear there was no evidence of anyone blocking freedom of religion, period."
HOP Ministries is represented by the Hoosier Environmental Council (HEC). Kim Ferraro serves as HEC's senior staff attorney and director of agriculture policy: "All of our arguments have merit, but the arguments related to violations of House of Prayer's freedom of religion and free exercise were unique to this case. We are disappointed the Court of Appeals didn't apply Indiana's Religious Freedom and Restoration Act passed under the Pence administration the way it was intended—to provide broad legal protection for religious activities."
The proximity of the dairy to the camp reflects an imbalance where "CAFOs are given special legal protections to trample on existing landowners' rights with impunity," Ferraro claims. "We're not anti-farmer or anti-CAFO, but all industries must have limits and be mindful of neighbors."
The case makes a statement about standard of review. The Court of Appeals gave a nod of approval to local zoning decisions. "Have your testimony and documents lined up when you go to a county meeting because that record follows you," Schroedr says. "Never underestimate the importance of a zoning meeting." 
This article appeared in the 2018 Late Spring Issue of Farm Journal magazine. Click here to read the extended online version, "When a Farmer Clashes with Freedom of Religion."