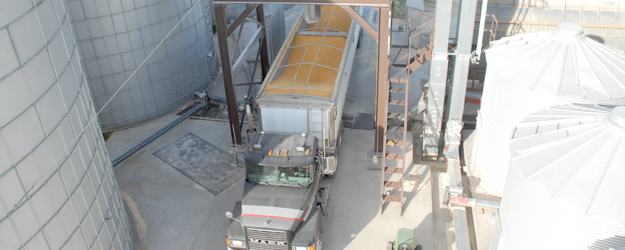 For the year, all signs are pointing down for corn prices. Jerry Gulke sees no reason to hold old-crop corn.
USDA's small tweaks to the corn balance sheet on Friday offered some support to corn prices. But, the growing trend is showing lower prices.
Here's a rundown of the March 8 USDA report highlights:
Corn: Carryover is unchanged. Imports were increased by 25 million bu., to 125 million bu. Corn exports were lowered 75 million bu., based on the slow pace of sales and shipments to date and stronger expected competition from South American corn and from competitively priced feed quality wheat, USDA reports. Feed and residual use was increased by 100 million bu. to 4.550 billion bu. The projected season-average farm price for corn was lowered 20 cents on the high end of the range to $6.75 to $7.45 per bu.
Soybeans: Carryover is unchanged, as is the balance sheet. The projected season-average price range for soybeans is narrowed 25 cents on both ends of the range, to $13.80 to $14.80 per bushel.
Wheat: Carryover is up 25 million bu., the result of a 25-million-bu. cut to estimated exports. The projected range for the season-average farm price for wheat is lowered 10 cents, to $7.65 to $7.95 per bushel.
"We were looking for some help in the corn market," says Jerry Gulke, president of the Gulke Group. "They lowered the exports and increased imports. We knew corn was coming in here, and they finally admitted it."
He says the net effect is ending stocks are virtually unchanged, and they used the additional supply to raise feed.
Following the reports, corn shot up a dime, then down and finished the week higher. March 2013 closed at $7.25.
"With basis in Illinois 40 cents over, I don't see any reason to be holding old-crop corn," Gulke says. "Unless you just want to gamble."
For soybeans, the report proved South America has a long line of customers ready to buy its record-level crop. Even with reported shipping problems in South America, Gulke doesn't believe the U.S. will steal those buyers. To think people would try to buy soybeans from the U.S. now, when we've had a short crop, is naïve, he says.
In Other Economic News…
Gulke says admits the mixed commodity movements, the U.S. dollar went screaming higher. It hit its previous 2009 high.
"The dollar is up and the equity markets are making new highs, while the commodity markets are going the other way," he says. "That should be a warning for producers that something has changed."
Gulke the fact that people getting jobs who can eat meat helps farmers, but the money flowing out of commodities and into equities doesn't.
 
Hear Gulke's full audio analysis:
………………………… 
Coverage, Analysis of the March 8 USDA Reports
See all of the data, coverage and analysis of the WASDE and Crop Production reports.
---