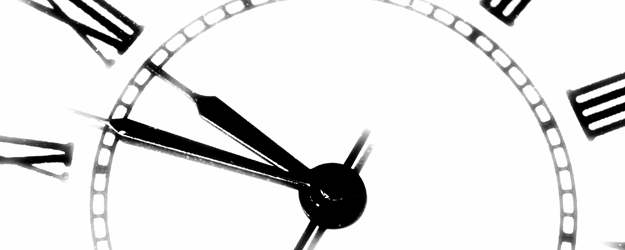 To amplify farm success, gradually pass the baton
The goal of a relay is to keep the baton moving at maximum speed throughout the race. The race is about the baton, not the runners. 

Try viewing your farm in the same way. You want your operation to be on a constant growth pattern, regardless of who is at the helm, so you need a smooth baton pass from one manager to the next. The best and most productive transitions are gradual and involve several phases, says Dave Goeller, transition specialist with the North Central Risk Management Education Center at the University of Nebraska-Lincoln. 
Phase 1: Testing. At this stage, determine whether the owner and potential successor are compatible. "It's like dating before you get engaged," Goeller explains.  

Take time to see if family relationships can become business relationships. "Family businesses are different than non-family businesses, mostly because of the child-parent relationship," Goeller notes. Communicate in a business-like fashion. "Develop a business meeting model, so you can regularly meet to make decisions," he says. 

This period should be relatively short, only spanning a year or two. Goeller advises setting a date one year in the future to evaluate whether everyone is on board.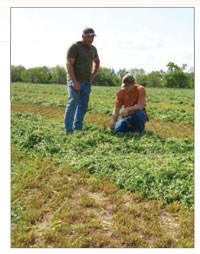 To equip your operation for continued growth, mentor its next manager in stages.
Phase 2: Commitment. In this phase, verify whether a prospective successor wants to be part of the operation. 

"You need to let the next generation see all assets and their values," advises David Marrison, Ohio State University Extension educator. "You also want to learn your successor's capabilities, so you can capitalize on everyone's strengths." Producers can then develop written job descriptions for every person involved and create a timeline for the transition.

The successor should start investing in income-producing assets, such as seed and fertilizer, Goeller says. 
Phase 3: Establishment. This stage involves the actual transfer of major assets, such as land and breeding stock. Farm owners might also choose to gift shares of the business or machinery, Goeller adds.

At this point in the process, it is beneficial for the outgoing manager to take an unexpected or unplanned leave of absence, Marrison says. This helps the manager see what knowledge must still be transferred. Even though you work side by side, he explains, there are many details your successors don't know. 
Stage 4: Withdrawal. The final stage involves the outgoing owner handing over all management duties and becoming a mentor. In this role, Goeller says, the previous managers can and should hold on to the physical work they enjoy. "You can farm all your life, but I don't think you can manage all your life," he notes. 

During the transition, be sure to set deadlines, Goeller says. After testing the relationship, for example, set an overall deadline of nine years. During the first three years, the senior generation will call all the shots while bringing in the second generation to learn management. In the next three years, both generations manage the operation together. For the final three years, the second generation takes charge. The senior generation can provide consultation but has no authority. 
---
Gain Valuable Succession Planning Insights
Put your plans into action at an event this winter. To learn more or to register, visit www.FarmJournalLegacyProject.com or call 877-482-7203.
Farm Journal Legacy Conference: Dec. 2-3 Kansas City, Mo.
This two-day event will be packed with information and tips for succession planning. A wide range of experts will be on hand to share insights and answer questions. 
Farm Journal Legacy Project Workshops
Use these workshops to kick off your farm's succession planning:
Dec. 8: Greenville, Miss. 
Dec. 10: Oklahoma City, Okla.
Dec. 12: Garden City, Kan. 
---
Develop A Succession Plan Toolbox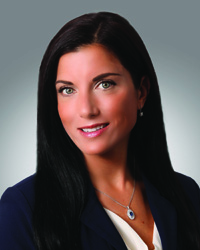 A comprehensive succession plan gives your farm the best chance of surviving for future generations, notes Polly Dobbs, an attorney at Starr Austen and Miller in Logansport, Ind. There isn't a cookie-cutter approach to estate planning, so you must factor in your goals, family dynamics and financial situation. She shares the following strategies in her own words:
1. First Right of Refusal: This may be given during a producer's lifetime, or it can become effective at death. A landowner can "sell" a first right of refusal to a family member, trusted neighbor or long-time tenant. Going forward, that farm cannot be sold without first being offered to the holder of the first right on the outlined terms. A right to purchase can also be effective at death. For example, your will or trust could leave the farm equally to all your children and require your off-farm children to offer their interest in the ground for sale to your on-farm children using the appraised value on the date of your death. 
2. Dynasty Trusts: Protect your farm during your children's lifetime for ultimate distribution to your grandchildren or great-grandchildren via a dynasty trust. If your children never truly own the farm, then their creditors cannot reach it nor can they lose it in a divorce. You control who inherits the farm because your children's last will and testament doesn't govern the disposition of your dynasty trust's property. A dynasty trust can ensure all farm income goes to your children for their lifetime and can help keep the farm intact for distribution to your grandchildren without being included in your children's taxable estates. 
3. Limited Liability Company (LLC): The formation of a limited liability company (LLC) can provide an orderly arrangement to keep farm property within the family by establishing an order of succession and control over the transfers of the interests. Frequently, children and parents contribute land to an LLC. In return, each receives proportionate ownership shares. An LLC may restrict the right of non-family members to acquire interests in the farm ground. Other benefits of an LLC include the promotion of knowledge and communication about the family farm and other assets. An LLC may avoid probate administration upon death if used in conjunction with a revocable trust agreement. 
4. Buy-Sell Agreements: A buy-sell agreement is a no-brainer when unrelated parties are in business together or when brothers or cousins farm together and want to set forth exactly how the business will transfer upon the death of one. Upon certain triggers, an owner may be contractually obligated to sell his interests to the company or other owners. The company or other owners may have the option to buy those interests or be required to do so. You might want to agree on what the purchase price should be and then reevaluate and update the price every year according to the current fair market value. The price set in a buy-sell agreement is not binding on the IRS for valuation purposes unless it meets specific arms-length characteristics. Most commonly, the purchase price for an interest in a business that owns a farm is going to be based on an appraisal of the farmland and improvements thereon, and also a business valuation, which may include discounts for lack of control and lack of marketability.