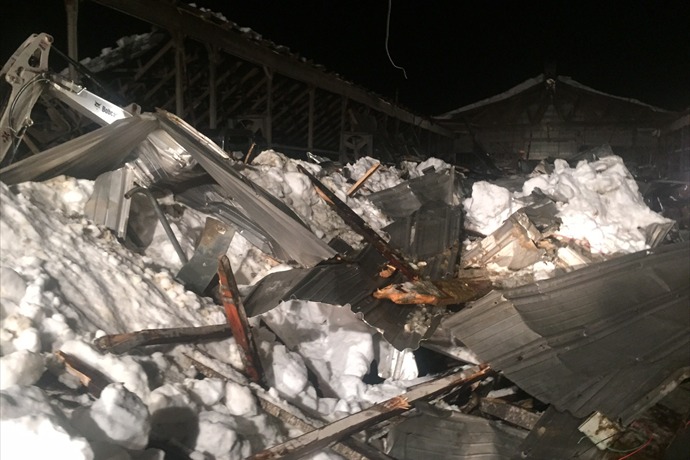 Several cows have been killed and others have been injured after a barn roof partially collapsed at a central New York dairy farm.
Local media report that the roof on a barn housing about 500 cattle fell in around 12:30 a.m. Wednesday at the Whey Street Dairy in the Cortland County town of Cuyler, 25 miles southeast of Syracuse.
At least five cows reportedly were killed and about a dozen others were injured.
Officials believe heavy, wet snow is to blame for the collapse.
Several volunteer fire departments were called in to help clear debris and snow.