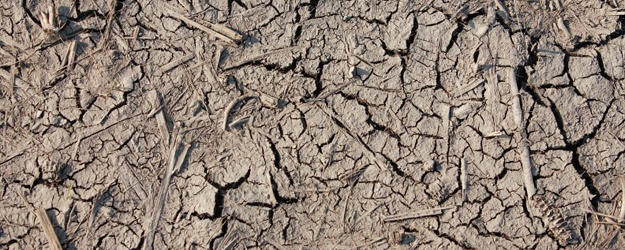 The severe drought that has gripped Texas, Oklahoma, and Kansas for the past year has spread north into the western Corn Belt including eastern Nebraska, northwestern Iowa, and southern Minnesota.
While some improvement is expected in southern Minnesota over the winter, drought is expected to persist in that part of the state as well as in northwestern Iowa at least through the end of the most recent forecast period ending Feb. 29.
Soil cores being taken in parts of Iowa are coming back bone dry. Field agronomists have reported that the soil is dry to depths of five feet in northwestern Iowa, which is now experiencing severe drought, according to the U.S. Drought Monitor.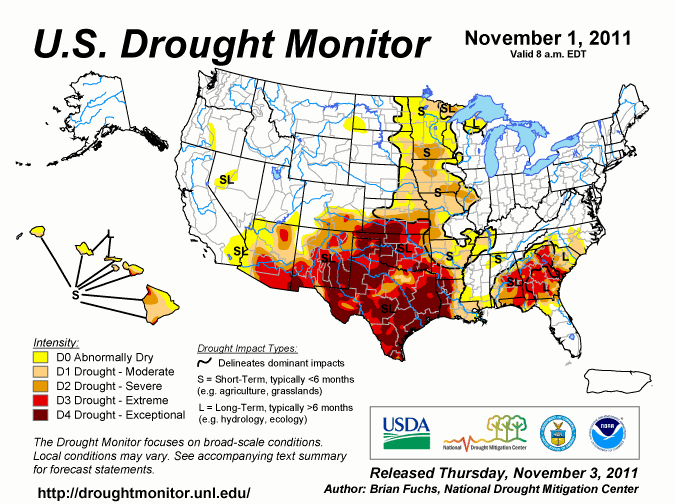 "We are desperately dry right now," says Chad Hart, agricultural economist with Iowa State University. Parts of the state are as much as nine inches behind in precipitation.
Soil in southern Minnesota is just as dry. The Southwestern Research and Outreach Center at Lamberton reported less than three inches of stored soil moisture in the top five feet of soil in November, and most of the moisture was found between three and five feet.
The Southern Research and Outreach Center in Waseca reported there was less than five inches of stored soil moisture in the top five fee of soil. "Such conditions predispose the Minnesota landscape to be in drought conditions for the start of next year's growing season, unless there is an early and very wet onset to spring," says state climatologist Mark Seeley in his December 2 newsletter Minnesota Weather Talk. 
Spring Recharge Already a Concern
Chances are that southern Minnesota will get enough spring moisture to wet the topsoil so corn and soybeans can be planted. "It could be enough for germination, but if the rain shuts off, it's going to be a bad deal. We are concerned about the recharge and timing," says Dave Nicolai, University of Minnesota extension crops educator, Saint Paul. Dry conditions that persist into spring could limit 2012 corn yields, he adds.
Without adequate recharge, corn growers could also decide to adjust plant populations, according to Nicolai. For instance, instead of planting 35,000 plants per acre, they could scale down to as low as 30,000 or 32,000.  
This past fall, the soil was so dry in southern Minnesota that some producers damaged equipment trying to till it. "Some tillage was left undone and some fertilizer applications were postponed," says Nicolai.
Last year, Iowa faced a similar situation, with dry conditions through fall and winter, but that was followed by a wet spring. "Even if the upper Midwest receives above average snowfall during the winter months, the dry climatology limits prospects for significant drought relief," states the most recent seasonal outlook from the National Weather Service's Climate Prediction Service. Parts of Minnesota experienced their driest autumn on record.
The last widespread droughts to affect Minnesota growers were in 1976-77 and 1987-88. "In 1976, farmers in southern Minnesota were seriously talking about investing in irrigation equipment," says Nicolai. Iowa was also hit by those droughts. The 1987-88 drought reduced corn and soybean harvests in Iowa to their lowest levels in more than a decade.
Farther West
Many areas in northeastern Nebraska, southeastern North Dakota, and eastern South Dakota are close to if not setting their own driest autumns on record, according to Natalie Umphlett, climatologist with the High Plains Regional Climate Center at the University of Nebraska.
"The main concern is how much soil moisture will be available next spring," says Umphlett. With the ground now frozen throughout most of the region, the focus will be on snowmelt and the water content of snow next spring as well rain in the early portion of planting season.
On the bright side, Umphlett says that dry conditions this past fall helped dry down corn. "A lot of drying had to take place," she adds. The best time for drought conditions to occur, she notes, is in fall and winter.
For More Information
---