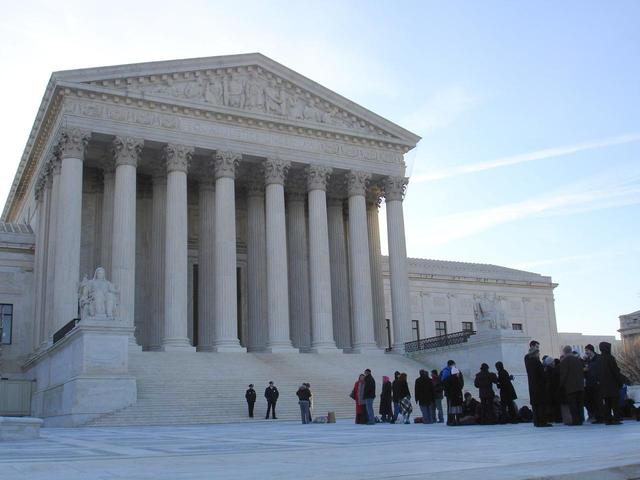 Weigh the pros and cons of joining in the MIR 162 litigation against Syngenta
If you grow corn, chances are you're one of the thousands of U.S. farmers who have received mailings from law firms urging you to join a potential class action lawsuit against Syngenta. To join or not join a class action is a decision that deserves careful, objective consideration. 

In September, a Kansas federal judge is expected to decide if thousands of individual farmer claims against Syngenta over MIR 162, Viptera, will be certified as a class action or decided individually. Class members would share funds Syngenta could ultimately pay if it loses the case or decides to settle.

At issue is the claim by some corn farmers they suffered losses after China rejected U.S. corn exports in 2013 due to the presence of Viptera prior to Chinese approval. Plaintiffs say the rejection interrupted trade and lowered commodity prices, costing farmers as much as $3 billion. Syngenta says it didn't need approval from China before releasing Viptera since the company had U.S. approval. 

"No U.S. government agency has criticized Syngenta's decision—they have criticized China's delay," says Michael Jones, Syngenta's lead counsel.
Plaintiff lawyers are seeking farmers who grew any brand of corn from 2012 to the current season and believe they lost sales as a result of the rejection. "It doesn't matter if they did or did not use Syngenta seed," according to one of the many plaintiff attorneys involved in the case, who asked not to be named. "The market was lost to Pioneer growers, Monsanto growers, etc.; it didn't discriminate." Plaintiff firms from across the country represent several thousand corn farmers' individual claims against Syngenta that will be handled one by one if the class isn't certified.

"While at a meeting the question came up about the lawsuit and the consensus among farmers was it wasn't good for the industry."—Randy Uhrmacher, Nebraska corn and soybean farmer
Syngenta maintains it did nothing wrong and is urging the court not to certify the class. The company defended its actions in an email to Farm Journal, responding to a request for comment: "The Agrisure Viptera trait was approved for cultivation in the U.S. in 2010. Syngenta commercialized the trait in full compliance with regulatory and legal requirements. Syngenta also obtained import approval from major corn importing countries. Syngenta has been fully transparent in commercializing the trait over the last four years."

The company does not dispute the fact the trait had not been approved for import by the Chinese until after it had been sold to U.S. farmers. 

In Nebraska, farmer Randy Uhrmacher says he receives mailings about the lawsuit weekly. He says he hears two primary reasons fellow farmers are joining the potential class action. "One, free money, and two, they're tired of companies releasing products before they're approved around the world," Uhrmacher says. 

Plaintiff attorneys encourage farmers, if they're inclined to file, to do so sooner than later. If the class is certified, farmers who meet the class definition don't have to file individually. 
If the class is not certified, everyone's statute of limitations begins to run again but not from the beginning. In those states with two-year statutes of limitation, the class action was filed about 10 days before the expiration of the two years. Indiana is an example: If the class is not certified, farmers there will have 10 days to file their case or they won't be able to. If the judge certifies the class, farmers who sign up will be eligible to share in the funds should plaintiffs win the lawsuit in court or by settlement.

Uhrmacher hasn't joined the potential class action and has reservations about doing so. "There were a lot of other scenarios involved in price reduction" after the rejected shipments of unapproved corn, he says. "Another reason is you have to give companies room to launch new products. When are they going to get tired of this and quit?"

Syngenta attorney Jones couldn't agree more. If he were a farmer considering his options, "I would think about traits. If I need them later, how will this affect traits and technology in the future?" Jones says.

It typically costs $100 million and takes at least seven years to bring a new corn trait to market, Jones adds. Syngenta and others supporting the defense suggest it would take too long to get regulatory export approval in the nearly 200 countries around the world before releasing a given trait. Opponents suggest such a delay in the financial payoff would make companies more reluctant to bring new trait products to market.

"Class actions allow people or, in the case of some farmers, businesses, who have injuries to come together and hold the wrongdoer accountable," says Sue Steinman of the American Association for Justice, a plaintiff-attorney industry group. Good class action suits get the best settlement possible for all class members, she adds.

The U.S. Chamber of Commerce holds the counter position. "Nowadays, … many class actions are not being prosecuted to seek justice, but rather to shake down a defendant—hurting businesses and damaging the American economy," the group says on its website, www.uschamber.com.. "The supposed beneficiaries of class actions rarely obtain meaningful benefits." The Chamber declined to comment, citing a rule against discussing cases.

Plaintiff attorneys typically charge contingency fees for their work, meaning they don't get paid unless their clients do. Be mindful of attorney fees. Firms can charge up to 40% on individual claims. Judges can cap the percentage, too. Be sure to read the fine print on how much of a potential claim will go to lawyers and decide if that's a number you're comfortable with. 

For more information, visit www.syngentacornlitigation.com or www.vipterachinafacts.com..  
---
Tips from Someone Who's Been There
In 2006, Neil Daniels was riding high: rice prices were finally making their comeback. But they took a dramatic fall just one month prior to harvest. An unapproved variety of GMO rice got mixed into the general U.S. supply and the European Union and other foreign countries wanted no part of it, depressing demand and Daniels' income.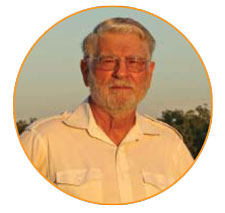 You've got to put a lot of thought into it [filing a lawsuit against a large company]. I was glad to be a part of it. —Neil Daniels, retired Arkansas rice farmer
"I was one of the first 12 people who filed a lawsuit," he says. "We felt [Bayer] took unnecessary risk to try to beat competitors." Bayer ultimately settled 11,000 claims with farmer-plaintiffs for $750 million.

The class was ultimately denied, but Daniels went ahead and filed an independent claim against the company for damages he says came from them leaking a product into supply too early. The court found Bayer negligent in this matter. 

Daniels declined to say how much his award was, but he did say it took a considerable amount of time and record keeping on his part. "We had to provide our crop list for probably five years prior," Daniels says. "It was a lot of digging."

He started working with a lawyer in 2006, and the case finally went to trial four years later. They were in court for two months. Bayer appealed, but the jury's initial decision ultimately stood, granting Daniels the victory. He got his share of the settlement in 2012.

Daniels advises farmers considering class action to make sure they have a good lawyer they can trust; understand the matter will take time, and make sure they have a solid case before getting involved.