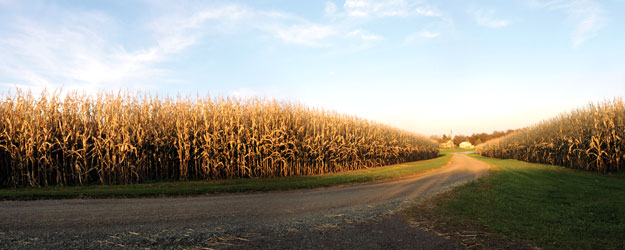 The summer appointment of Iowa resident Angela Tagtow to USDA's Center for Nutrition Policy and Promotion has stirred debate about how she will affect farming through her contributions to the nation's nutrition guidelines. 

In a 2007 report, Tagtow—a self-identified environmental nutrition consultant—wrote that the health of Iowa residents could be improved if the state were to adopt more sustainable agriculture.



"If all Iowans ate the minimum five servings of fruits and vegetables per day, and if for three months of the year all of those servings were grown by Iowa farmers, 4,094 new jobs would be created and $302.4 million would be generated in sales," she wrote in an article titled "A Vision for 'Good Food' for Iowa.

That concerns Jeff Stier, risk analysis division director for the National Center for Public Policy Research, a free-market think tank based in Washington. 

"What if other countries became protectionist like she's doing in Iowa and said, well, let's only eat food grown in our country or our state?" Stier tells AgriTalk radio host Mike Adams. "That would be really bad for Iowa's farming economy. That would be bad for Iowa's farmers. I think it would be bad for the nutrition of everybody everywhere because we benefit from today's ability to have fruits and vegetables from around the country and from far reaches of the world."

He says Tagtow has advocated that people eat less meat because it is more environmentally sustainable and that, if they do eat meat, it should be grass-fed.

Others say Tagtow is the right person to head the nutrition policy center, which will oversee the creation of new nutrition guidelines for the U.S. due out in 2015.

"It's a clear nod from USDA that there needs to be a greater consciousness about nutrition and that nutrition goes back to the soils and the farm — things Angie has been working on for at least 10 years," Matt Russell, state food policy project coordinator at Drake University's Agricultural Law Center, told the Des Moines Register. 

Click the play button below to hear the complete AgriTalk interview with Stier:
---
Click here for more news and videos from Top Producer's Power Hour.