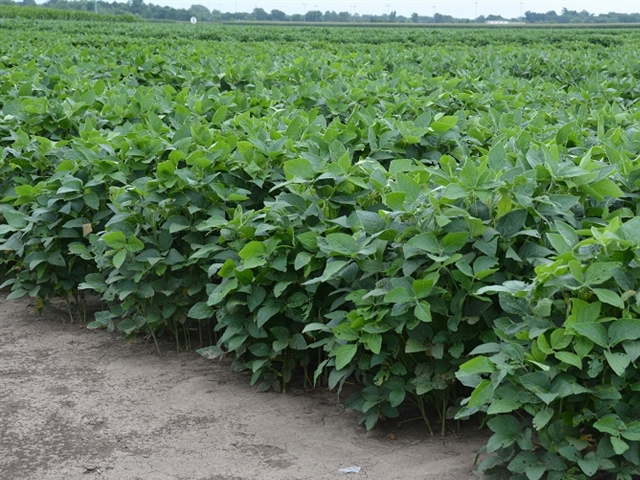 Between the start of the growing season, upcoming acreage estimates and the latest news from South America, June is proving to be a month worth watching in the grain markets.
On Friday, USDA released its monthly World Agricultural Supply and Demand Estimates report, which projected smaller carryouts for corn and soybeans this year and next.
"It's next year that gets interesting," said Bryan Doherty of Stewart Peterson, speaking on U.S. Farm Report.  With new-crop soybean carryover estimated at 260 million bushels, soybean supplies are looking tighter and tighter.
It indicates how much the soybean situation has changed in recent months. "If you think back to March for the baseline projections for beans in particular, (there were estimates of 440 million to 500 million bushels)," Doherty noted. "Now it's under 300 million. Just think if we take two bushels of yield off in this year's crop. It's a whole new ballgame for sure."
What's driving this? Doherty pointed to two factors: South America's weather and decisions by the large funds. "A lot of things transpired in the last three months, but the big two are the catalyst of a smaller South American crop, but just as important is the massive influx of money into commodities—soybeans in particular," he said. "The funds are close to record longs and as long as they've been in three years."
These trends of rising soybean prices may have caused some farmers to rethink their planting strategy this spring, which means those carryouts may not be as tight as some fear—or hope. Many analysts are anticipating USDA's June 30 Acreage report, which provides essential numbers for estimating this year's potential production.
"There is a consensus that bean acres will rise in the June 30 report, so I think there is some wiggle room. We came out with a good yield for the last two years for beans, and now we could have maybe another 100 million, 120 million bushels added on to a carryout difference just from acres," said Dustin Johnson of AgYield, also speaking on U.S. Farm Report.
Still, so many things remain unknown at this point in the season.
"Weather is key, and as Brian said, there is still a long summer ahead of us," Johnson said. "That's what is going to dictate the markets. If anything, I think too much weather premium has been put in now, but that's not to say (the market) will be wrong in the end."
Do you think the weather premium in the market right now is appropriate? Why or why not? Let us know in the comments. 
U.S. Farm Report's Marketing Roundtable