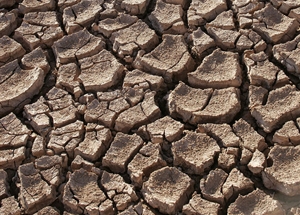 Disaster payments for grazing livestock producers are on the way. Farmers, with weather losses back to 2011 can sign up at USDA Farm Service Agency (FSA) offices now.
"Times were tough for Missouri livestock producers in 2012. It was the worst drought in decades. Pasture and hay fields dried up. Feed prices shot up. Worse yet, federal disaster programs designed to help in times such as this had just expired a few months earlier," said Wesley Tucker, agriculture business specialist with University of Missouri Extension.
Congressional passage of the 2014 farm bill reinstates disaster assistance and makes them permanent. They are also retroactive, so farmers with weather related losses of forage or animals any time after Oct 1, 2011 may be eligible for payments.
Under the Livestock Forage Disaster Program (LFP), farmers can be partially paid for feed cost during the drought. The number of monthly payments a county can receive depends on the intensity of weather as recorded on the U.S. drought monitor. A tool to determine FSA eligibility is available online. FSA staff will figure the loss value based on head of livestock and pasture acres they have on file for the farm unit.
A second program, Livestock Indemnity Program (LIP), covers farms with livestock deaths in excess of normal due to an adverse weather event. Eligible livestock include beef and dairy cattle, bison, poultry, sheep, goats, swine, horses, and others.
Farmers are encouraged to contact their local FSA office about these programs and begin compiling their records. More information on disaster assistance is available at www.fsa.usda.gov or your local FSA office.
The 2014 farm bill also makes changes to the crop and dairy programs. New regulations will be coming in the months ahead. But there is no sign-up for these programs yet.
A University of Missouri Extension taskforce is available to help explain the new legislation. For more information contact any of MU Extension's agriculture business specialists located in southwest Missouri: Wesley Tucker in Polk County, (417) 326-4916; Dr. Gordon Carriker in Christian County, (417) 581-3558; or Stacy Hambelton in Ozark County, (417) 679-3525.
Source: University of Missouri Extension