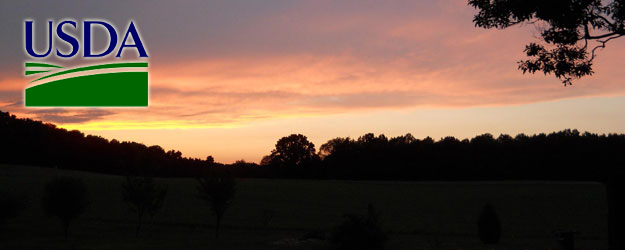 USDA's latest World Agricultural Supply and Demand Estimates (WASDE) held no surprises, a welcome relief, according to at least one analyst.
USDA lowered old-crop carryout for corn to 729 million bushels, which was 40 below June's estimated 769 million but above the average trade guess of 725 million bushels. At the same time, the department raised estimated new-crop carryout to 1.96 billion bushels from last month's 1.95 billion bushels. July's new crop carryout was substantially higher than the average trade estimate of 1.9 billion bushels but well within the range of estimates.
"The biggest surprise this report was there were no surprises," sys Johan Ford, senior analyst with Ceres Hedge, Chicago. Ford was the commentator on a post report MGEX press briefing. Previous reports, particularly USDA's Acreage report released in late June held big surprises, particularly the increase in corn acreage rather than a decrease.
"We will crunch these numbers in and go right back to trading weather," says Ford.
In its June (WASDE) report, USDA notes: "This month's changes to corn use for 2012-13 and 2013-14 largely reflect the lateness of the 2013 crop and expectations for extremely tight supplies later this summer and into early fall. Feed and residual disappearance for 2012-13 is raised 50 million bushels as early harvest of new-crop corn is expected to be sharply reduced from last year."
USDA left its projected 2013-14 average farm price for corn unchanged at $4.40 to $5.25 per bushel.
It's hard to make a bullish case for corn prices. "An average yield estimate near 156 bushels per acre is a bit ambitious," says Ford. A yield that high, coupled with current acreage numbers would produce a corn crop near 14 billion bushels.
"There are big numbers overhanging the market," adds Ford. "The 14-billion overhang is a big number to overcome."
With the wide spread between current old-crop corn prices and new-crop prices, Ford recommends that producers sell old-crop corn by the end of this month. After that, buyers will wait until harvest to avoid paying a $2 or $3 premium.
Soybeans
Carryout stocks of soybeans at 125 million bushels were higher than expected but unchanged from last month's estimate. The average trade estimate has called for only 121 million bushels.
"Soybeans are still vulnerable to an early frost," says Ford. "It would not surprise me if we were overstated on yield."
Due to this year's late planting, USDA has under taken a survey of planted acres for soybeans, but it is not clear exactly when the results of that survey will be released.
"I expect it to be a slow, conservative process," says Ford. "USDA does not want to come out with a radical shift." With so much grumbling about the June numbers, Ford says he is leery of the political undertones.
USDA also left its 2013-14 season average price for soybeans unchanged at $9.75 to $11.75 per bushel. With close to ideal weather moving forward, Ford says that prices for corn and soybeans will likely continue to grind lower.

World
The world's supply of corn and wheat is getting smaller. USDA lowered both its global carryout for old-crop corn and wheat and both came in under expectations. The 2012-13 corn carryount of 123.6 million metric tons is smaller than USDA's June estimate of 124.3 million tons and the average trade estimate of 124.2 million.
USDA now estimates the 2012-13 world wheat carryout at 174.5 million metric tons, down from last month's 179.9 million and the average trade estimate of 179.3 million
Global carryout of old-crop soybeans was raised to 61.5 million metric tons, up from June's 61.2 million metric tons and higher than the average trade estimate of 60.9 million.
 
..................................
Coverage, Analysis of the July 11 USDA Reports
See all of the report data, coverage and analysis of the July 11 World Agricultural Supply and Demand Estimates and Crop Production reports.