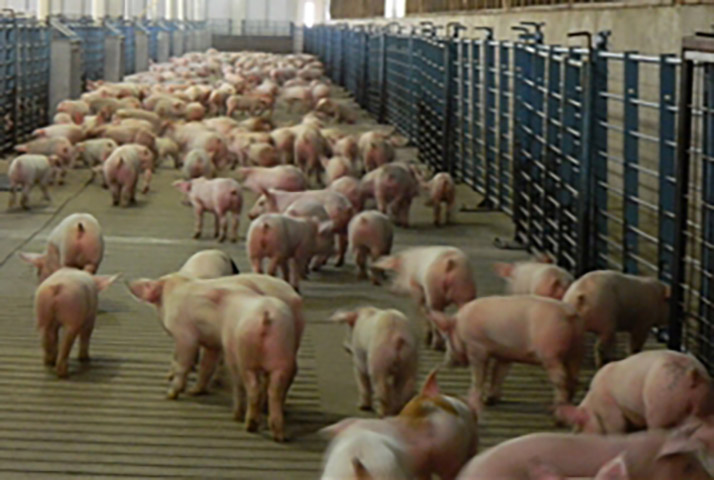 Smithfield Foods Inc., the world's largest pork producer, reported third-quarter profit that quadrupled on higher meat prices and said it expects to benefit in 2015 from lower feed costs.
The company, a unit of China's WH Group Ltd., said net income jumped to $155.3 million from $35.4 million a year earlier and sales climbed 11 percent to $3.7 billion.
While it processed 9 percent fewer hogs in the period because of the effects of porcine epidemic diarrhea virus, or PEDv, fresh-pork margins rose to $2 a head, the Smithfield, Virginia-based company said today in a statement. Volumes increased at its packaged-foods business.
"Barring a re-emergence of PEDv, which remains a real wild card, we could see modest pork production expansion in 2015, although lower prices should spur additional export demand," Smithfield Chief Executive Officer C. Larry Pope said in the statement. "Our cost structure should benefit from a record large U.S. corn and soybean crop."
Smithfield was acquired last year by Hong Kong-based WH Group for about $4.7 billion.