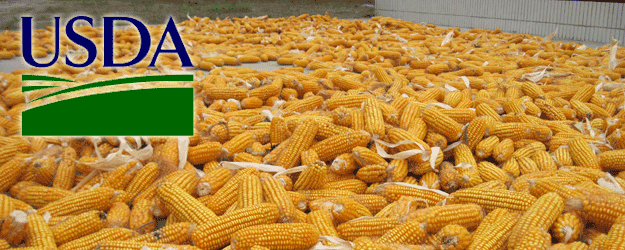 Dwindling exports and increased competition from Brazil have combined to reduce the price outlook for corn and raise expected ending stocks both in the United States and globally.
USDA lowered its projection for corn exports by 50 million bushels to 900 million bushels, the lowest level since the 1971-72 crop year, based on the sluggish pace of current sales and anticipated new-crop supplies from Brazil that will compete with U.S. exports, according to the February World Agriculture Supply and Demand Estimates (WASDE) released Feb. 8.
"The corn market has been trying to rollover for the past couple of days," says Jack Scoville, Vice President of The Price Futures Group, Chicago, the commentator on an MGEX press call following the release of the report. "But it's looking pretty bad on the charts, and now we know why."
The department left corn use for ethanol production and feed demand unchanged but increased use in the seed, sweetener and industrial category. To offset the expected decline in exports, USDA raised the 2012-13 U.S. corn ending stocks by 30 million bushels to 632 million bushels, which is not only still smaller than the previous marketing year but also the lowest carryout since 1996. Trade estimates prior to the report were calling for a carryout of 618 million bushels.
USDA also lowered the season-average midpoint farm price by 20 cents to $7.20 with a range of $6.75 to $7.65 per bushel. "Reported monthly prices received by farmers to date continue to reflect forward sales made at prices below prevailing cash market bids," USDA says in the report.
Elsewhere in the World
Even more bearish than the U.S. numbers are the world numbers. USDA raised 2012-13 world corn production by 2.1 million tons to 854.38 million metric tons, with increases in Brazil, Mexico, India, and Ukraine more than offsetting a reduction for Argentina. As a result the world carryout increased slightly more than 2 million metric tons to 118 million metric tons.
USDA raised projected production in Brazil by 1.5 million metric tons to 72.5 million metric tons based on higher yields and planted acres for the country's first-season crop and good prospects for second-season.
"The Brazil crop will have to be watched," says Scoville. "If the first-crop (grown in the winter) can't be harvested, they won't get the rains needed to plant second crop. There's an excellent chance that Brazil's corn production number will have to go down. The crop is far from being in the bag."
Mexico's expected corn production was increased 0.8 million tons due to higher acreage for the summer crop. USDA raised corn production in India by 0.6 million tons due to higher acreage. Ukraine's projected production increased 0.4 million tons on higher yields.
Meanwhile, USDA cut Argentina's expected production by 1 million metric tons to 27 million due to persistent dryness that is threatening yield prospects, particularly for late-planted corn.
Scoville notes that some analysts anticipate a much smaller crop in Argentina. However, he says, if world production numbers are realized and the U.S. crop is large, U.S. corn prices could drop to $5 per bushel this fall.
For the next two to three months, corn prices will remain volatile and highly dependent on South American weather, he adds.
..................................
See all of the data, coverage and analysis of today's WASDE and Crop Production reports.